"Fall is the spring of winter", Toulouse Lautrec
The arrival of fall and winter season brings changes to which the body must quickly adapt. Between feeling a little down and feeling cold, our balance can quickly be disturbed. Why not using the best that nature can offer to take care of yourself and to prepare for the season's transition? 
Fall, the season when trees turn to warm colors and nature slowly prepares for the arrival of winter. Autumn also means shorter days, cooler temperatures, and more time spent indoors, away from natural light. This change puts a strain on the body; the decrease of light can cause fatigue and gloom, while the first cold weather can weaken our natural immune defenses. However, autumn fatigue can be avoided. There are number of habits and natural remedies to integrate into your daily life to help you face this time of year.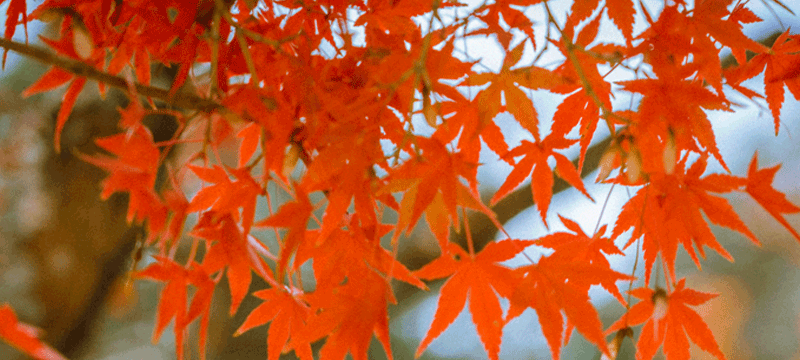 In the summer we tend to be more often outside doing more physical exercise. Even though the gloomy weather of autumn may encourage us to stay indoors, it is important to continue practicing a physical exercise. Whether it is a walk in the woods, a bike ride, or any other activity, this energy expenditure will do you a world of good. Recovery after a physical effort is key, so do not forget massaging the muscles trained during the sporting activity. 
Certified organic, 100% pure, and natural, our Arnica maceration oil is particularly recommended after a physical effort to relax the muscles and boost recovery. To do this, warm a few drops of Arnica oil between your hands and apply to the area of your body that needs it, by circular movements. For external use only, do not swallow.  
Adapt your diet to the change of season
In autumn, the body needs to fill up on vitamins and Omega 3 to stay in top shape. Do not forget to eat seasonal fruit and vegetable!
 To recharge your battery as soon as you wake up, try this green juice recipe, seasoned with rosemary verbenone hydrosol: 
Peel and cut the apple into pieces. Put everything into the juice extractor, starting with the spinach leaves. Add a dash of Rosemary hydrosol to bring a touch of freshness to your juice. 
Naturally stimulating and detoxifying, our organic Rosemary Verbenone hydrosol with its fresh and slightly spicy notes will perfectly fit with this energizing juice. To be taken as a 3-week cure (Zahalka, 2014).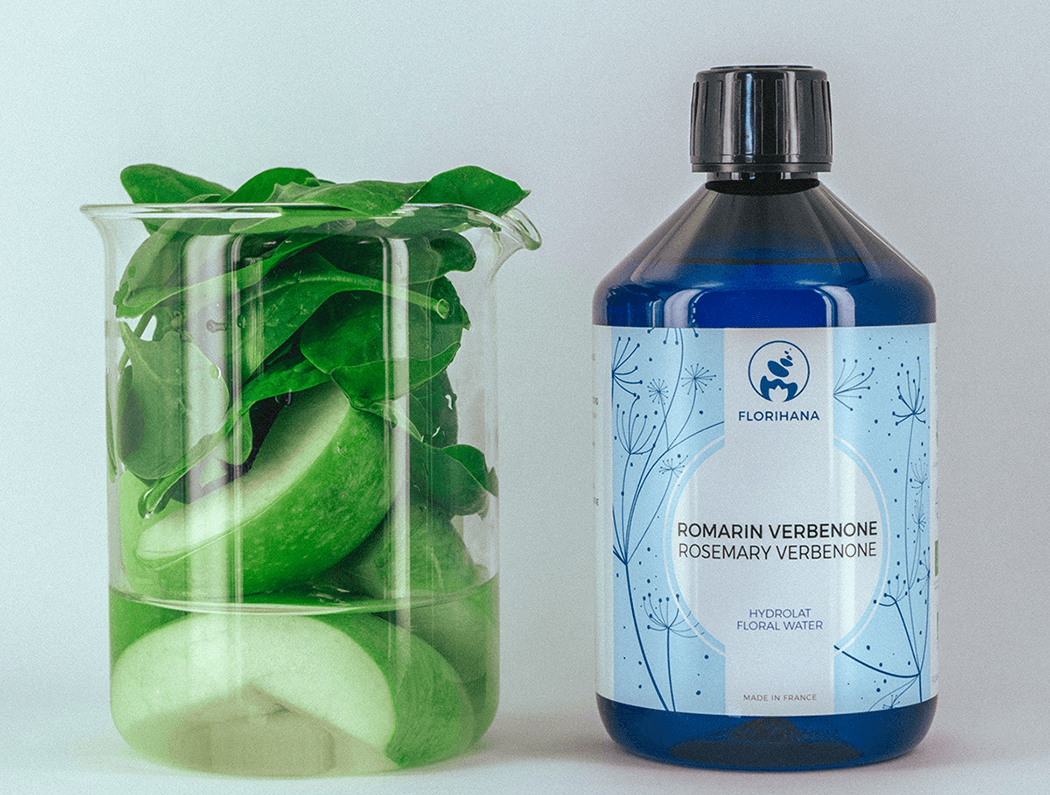 Give yourself breaks to relax
As we all know, this time of year can be very hectic due to the resumption of work and school activities or the setting of new goals. To keep your spirit up, consider giving yourself breaks for meditation and relaxation. It will help you to refocus on your goals. Our new RELAXARE blend for atmospheric diffusion only*, will be a precious partner in this moment of appeasement. Diffuse it in your favorite indoor spaces** to enjoy its woody notes and its fine balsamic scent. 
Strengthen your immune system
The change of season and the arrival of cold weather can weaken your natural defenses. It is often in autumn that small viral diseases travel in the air. Here is a mixture of essential oils to boost your natural immunity (Festy, 2020)
- 5 drops of organic lemon essential oil
- 10 drops of organic ravintsara essential oil
- 10 drops of organic thyme linalool essential oils
- 10 drops of organic bay laurel essential oil
- 100 ml of virgin hazelnut oil (or another vegetable oil of your choice)
Keep in mind that you need at least 100ml of vegetable oil to use 1 gram of essential oil.
Massage 5 drops of this mixture directly onto the chest and upper back in a 10-day treatment, once a month, between September and December***. 
After the summer, the skin can be tired. Overexposed to the sun, sensitized by salted or chlorinated water, it needs more attention to recover its radiance. Here are a few tips to use natural oils to restore your skin's comfort. 
Moisturizing your body: Mix a few drops of Argan oil in your body moisturizer. Apply all over the body with circular movements, insisting on dry areas (ankles, feet, elbows...)
100% pure, natural, and certified organic, our antioxidant and hydrating argan oil will be perfect this autumn for soft, nourished, and protected skin. 
Brightening your complexion and prolonging tan: Every morning and evening, apply a few drops of virgin raspberry seed oil or carrot macerated oil directly over your face and neck, previously cleansed and dried (Kaibeck, 2017). 
True allies of a fresh and radiant skin tone our virgin raspberry seed oil and our carrot maceration oil, both 100% pure, natural, and certified organic, nourish and protect the skin to illuminate the complexion. Your skin glows with beauty. 
You are now ready to face the new season with confidence. These natural tips for taking care of yourself, inside and outside, will make all autumn's little ills a thing of the past. 
*With their powerful natural effects, these essential oil blends are not recommended for many people, especially pregnant or breastfeeding women. We recommend that you seek the advice of a health professional specializing in aromatherapy prior to any diffusion and cannot be held responsible for any use without prior medical advice.
**We also recommend spacing out the diffusion intervals as much as possible, and not diffusing these synergies for more than 30 minutes continuously for adults. Please ensure that your rooms are well ventilated on a regular basis.  
*** Please respect the dosage and do not exceed 10 days of successive applications in a month. 
To learn more about our brand Florihana and our products, we invite you to explore our website or contact us through the form attached. 
Bibliography :
Festy, D. (2020). Ma bible des Huiles Essentielles . Paris: Leduc.s editions .
Kaibeck, J. (2017). les Huiles Végétales. Paris: Leduc.s editions.
Zahalka, J. P. (2014). Dictionnaire complet des hydrolats et eaux florales. Paris: Editions du Dauphin.
Back