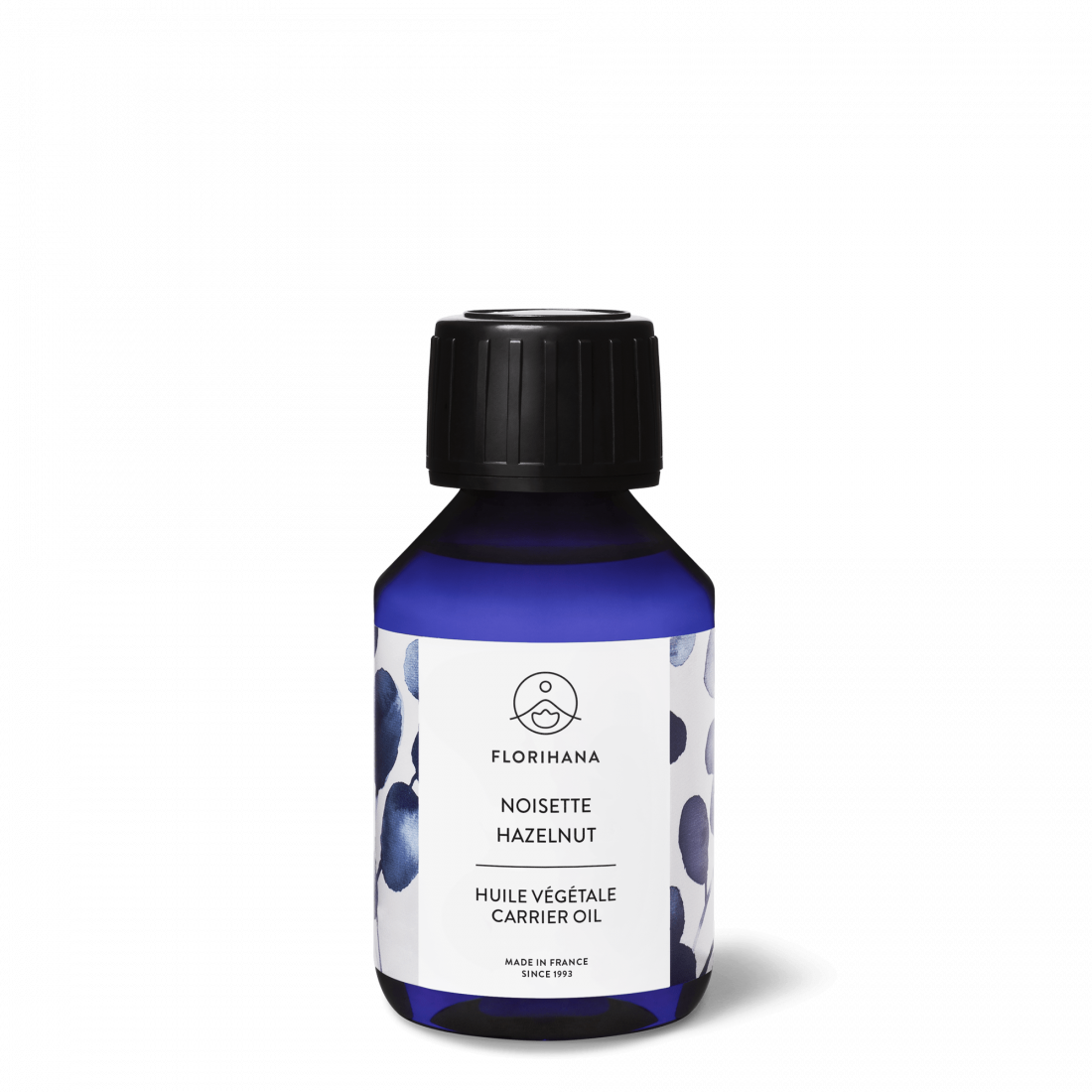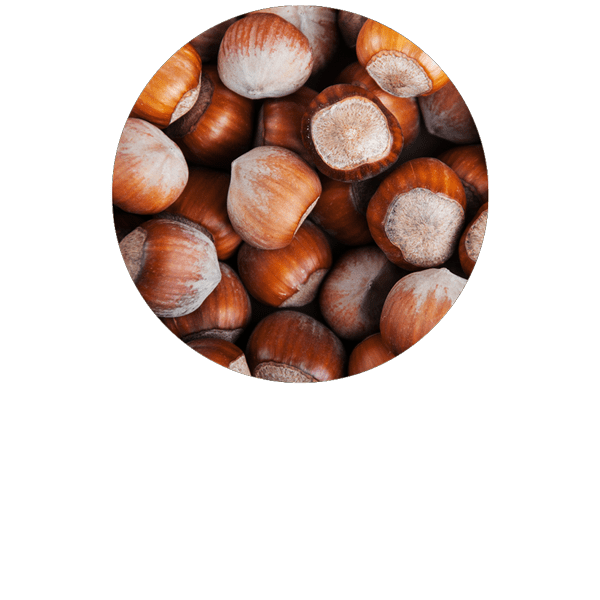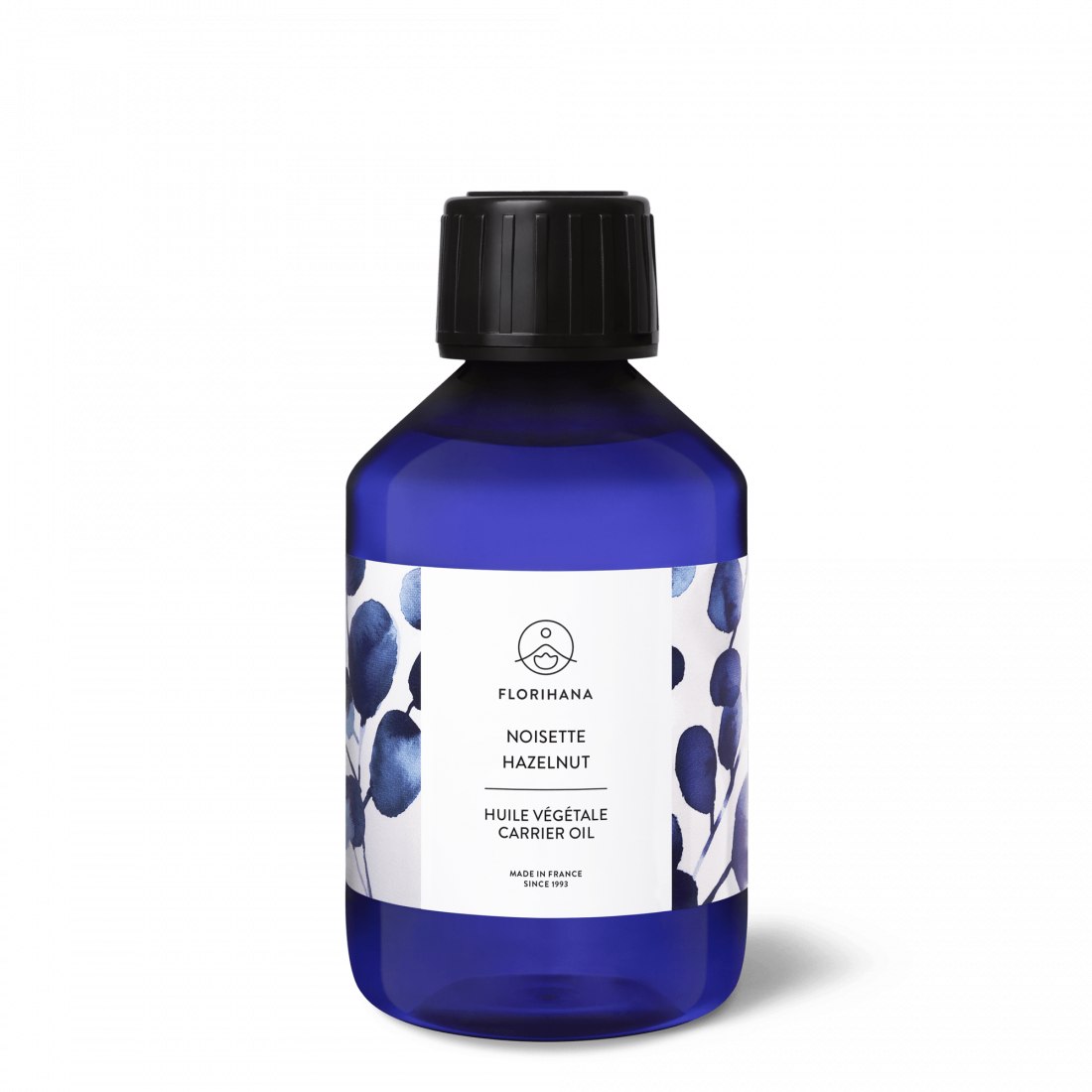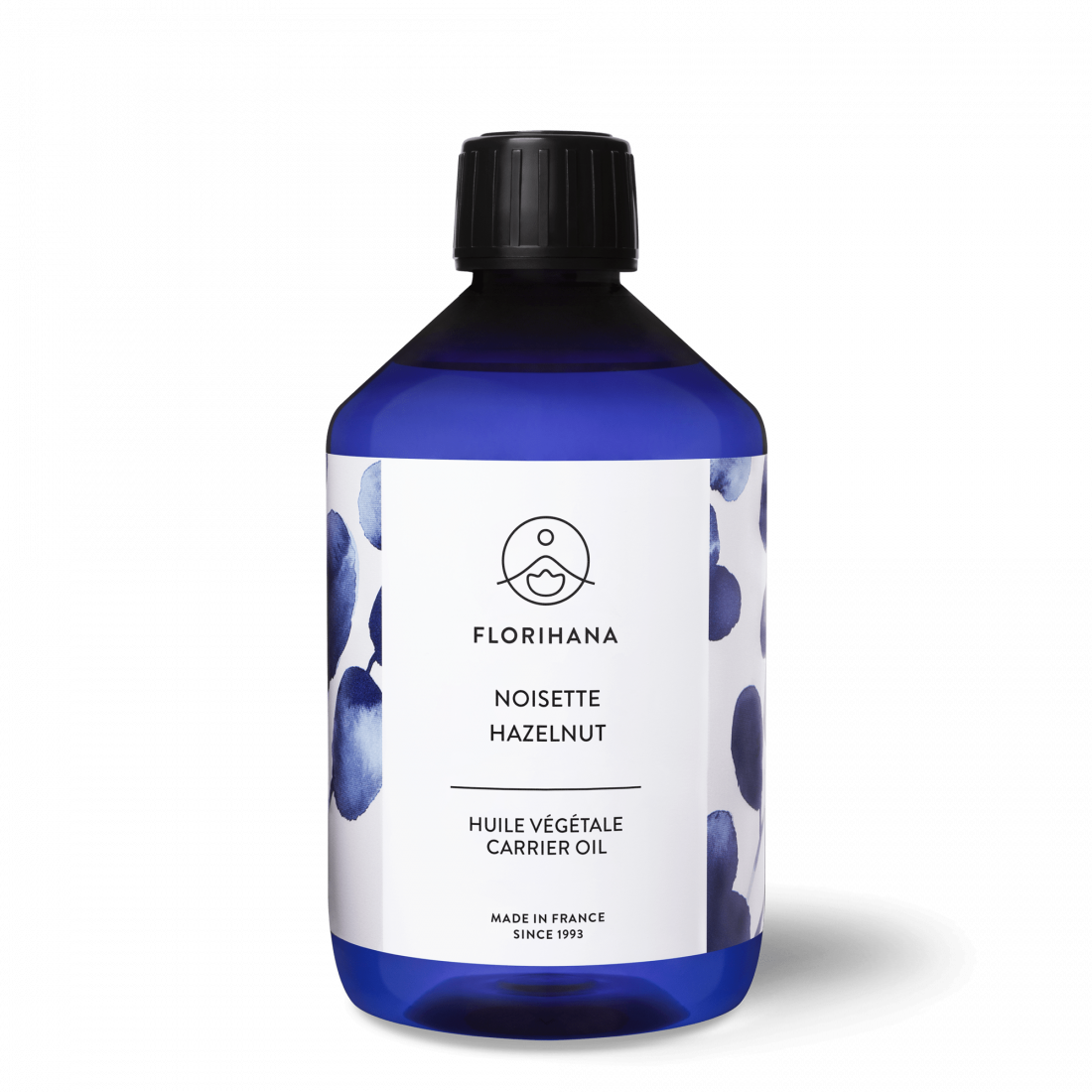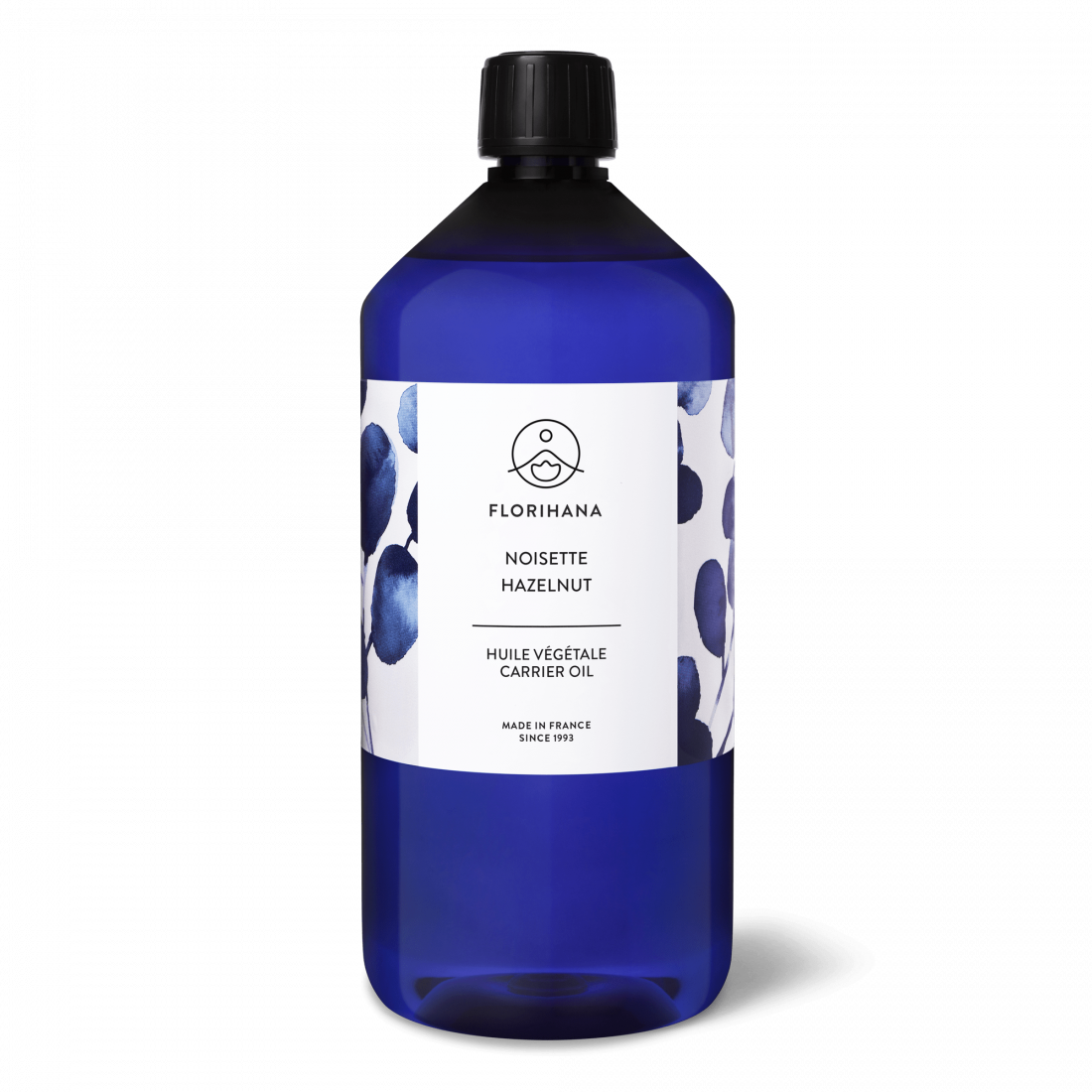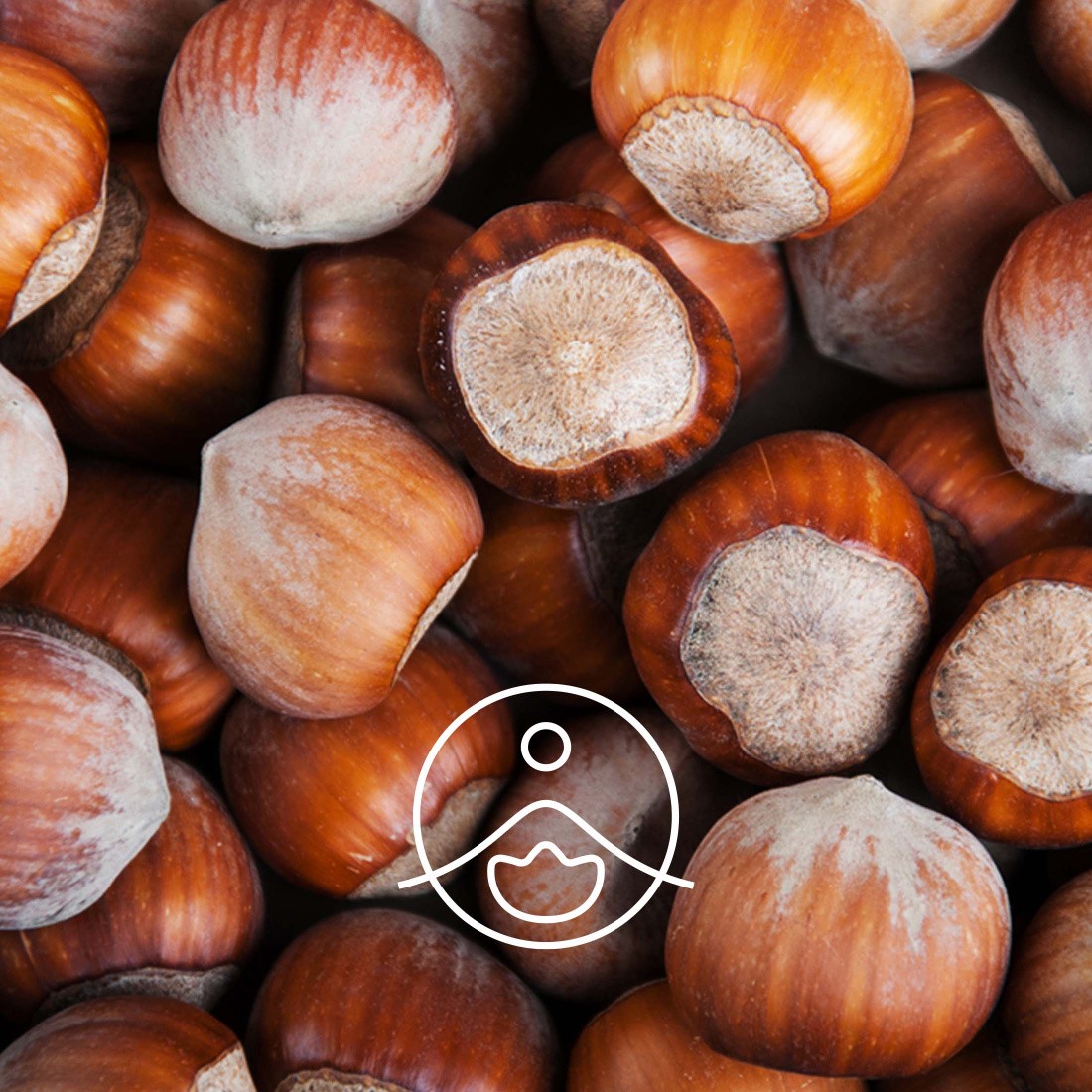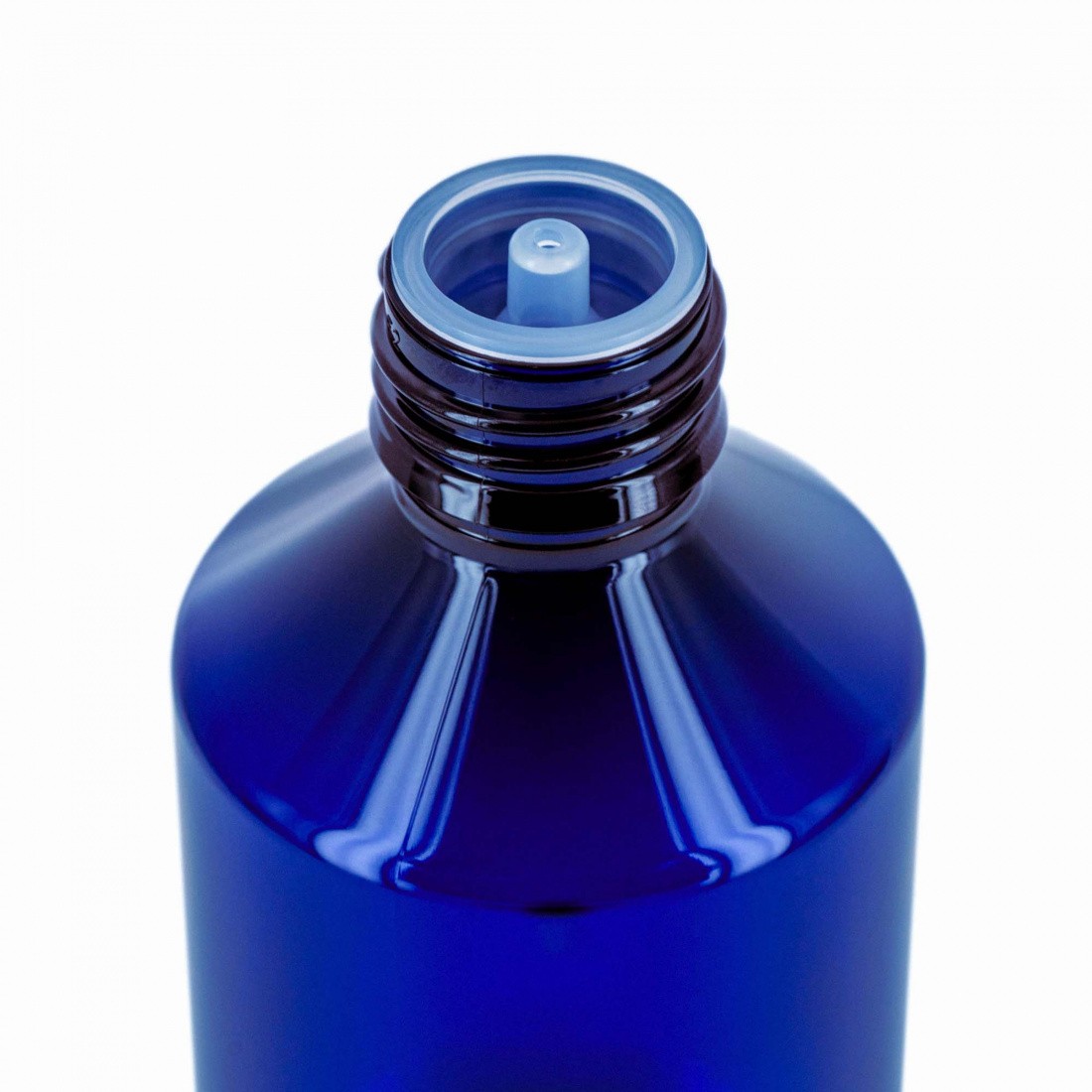 Carrier Oils
Hazelnut Organic


11 reviews
Formerly a wild plant, the hazelnut tree, once considered to be magical, was for instance used by dowsers to identify the presence of water. Very sweet, the Hazelnut Carrier Oil is first and foremost appreciated for its soothing and energizing effects. Due to its high concentration of omega-9 and vitamin E, an antioxidant ingredient, it moisturizes, protects and helps maintain the skin's elasticity and suppleness. Penetrating and non-comedogenic, its sebum-regulating action helps treat oily or blemished skins. Softening and nourishing, it is equally recommended for dry to very dry, delicate or irritated skin types.   
• Main properties: Moisturizing, nourishing, protective, softening, soothing, balancing, regenerating.
• With a very fluid and penetrating texture, it is suitable for all skin and hair types, and especially for oily, blemished, dry, sensitive or irritated skins, as well as dry, fragile or damaged hair.   
Method of Cultivation
Cultivated
Extraction Process
Cold-Pressed - Unrefined
Botanical Name
Corylus avellana
Product Usage
Cosmetic Product
USE
• Cosmetic care, massages.
• Suitable for all skin and hair types.  
• Ideal for oily, blemished, dry, sensitive or irritated skins.
• Ideal for dry, fragile or damaged hair.   
The organic Hazelnut Carrier Oil can be used singly and also serves as an excellent foundation for natural care treatments.
SELF-CARE IDEAS
• Soothing massage oil, to be applied to cleansed skin. Combine with the Arnica macerated oil for relaxing muscles. 
• Moisturizing and softening facial day cream on cleansed skin.
• Softening and repairing face care, on cleansed skin.
• Regulating mask for oily or blemished skin, on cleansed skin.
• Nourishing hair serum, to be applied in small quantities to hair ends.
• Nourishing and protective hair mask, to be left on dry hair from 20 minutes to several hours before washing.
BLENDS 
To further increase its benefits, the organic Hazelnut Carrier Oil blends very well with other organic Carrier Oils and Hydrosols with complementary properties, such as: 
• The Sweet Almond, Jojoba or Sesame Carrier Oils.   
• To purify: the Tea Tree or Lavender Vera Hydrosols. To soothe: the Roman Chamomile or Neroli Hydrosols. 
5 %
Palmitic acid
Protective function
2 %
Stearic acid
Close to human sebum, nourishing, firming and protecting virtues
75 %
Oleic acid (omega-9)
Soothing, anti-inflammatory and regenerating virtues, maintains the skin's elasticity, suppleness and moisture
15 %
Linoleic acid (omega-6)
Maintains the skin's barrier function
Carrier Oils
Hazelnut Organic