Originally from North America (United States and eastern Canada), imported into Europe during the 18th century and now widely cultivated in France, the witch hazel is a shrub with scented spider-shaped flowers of yellow or red color, whose characteristic feature is that they grow simultaneously with the fruit. The name of this bush actually derives from the Greek "Hama" (at the same time) and "Mêlo" (apple or fruit) since fruits and leaves appear concurrently. Historically highly praised by the Amerindians for its multiple beneficial virtues, the Hamamelis is known as "witch hazel" because of its leaves similar to those of the hazel tree.

To produce its 100% natural Hamamelis hydrosol (Hamamelis virginiana), our distillery Florihana uses the robust leaves of this shrub. Created through a steam distillation process, our hydrosol is originally from France and certified organic.  
Renowned for its softening, purifying and astringent properties, the organic witch hazel hydrosol is one of the most popular and frequently used products. In particular, this hydrosol with antioxidant virtues is famous for sublimating and soothing the epidermis. By tightening the pores, it is useful to obtain a smooth and clean skin. It acts as a natural cleanser that can be used as a lotion in the evening after make-up removal to eliminate bacteria and cleanse the skin thoroughly.
A true venous and cutaneous tonic, the witch hazel is also particularly useful for reducing dark circles and puffiness under the eyes by stimulating microcirculation. Below is a recipe idea for an eye contour mask:
Mix 2 teaspoons of clay with 3 teaspoons of organic witch hazel hydrosol.
Leave to rest for about ten minutes, then rinse with water.
Apply a lotion with 2/3 of rose floral water and 1/3 of witch hazel hydrosol afterwards.
Very soothing, the organic Hamamelis hydrosol is also suitable as a care product for sensitive, delicate and irritated skin as well as for hair (following sun exposure, for instance). In particular, it helps reducing inflammation and redness and soothing dry and sensitive skin. With its proven effect of regulating excess sebum, this product is additionally recommended for oily skin and can be regularly applied on the T-zone facial area (forehead, nose, chin). Furthermore, its healing properties help soothe and quicken the scarring of small skin lesions.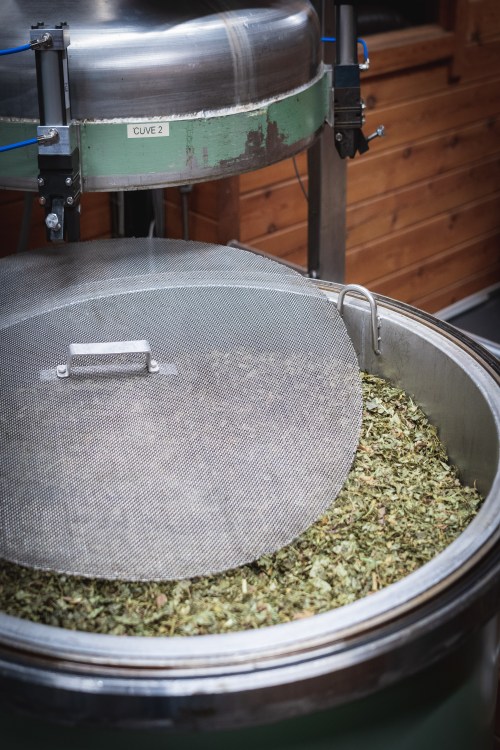 For more information on our organic Hamamelis hydrosol, we invite you to read the related technical data sheet or send us your questions using our contact form.
Back