A symbol of calmness, the German Chamomile (Matricaria recutita) is also known as Blue Chamomile, or Wild Chamomile. Originally found in Eurasia and North Africa, this aromatic annual plant is now grown on all continents. Cultivated for its therapeutic and cosmetic virtues, the German Chamomile was treasured by the ancient Egyptians, Greeks and Romans. Its name stems from the Greek "chamos" (soil, earth) and "mêlon" (apple), since the plant grows close to the ground and the scent of its flowers is similar to the smell of apples, as well as from the Latin "matrix" (female), since it was used, among other purposes, for deliveries during Antiquity. Much popular for their calming and digestive properties, the Matricaria chamomile flowers, which are white with a yellow heart, are traditionally used in herbal teas.  
In the cosmetics field, the German Chamomile hydrosol is firstly renowned for its soothing power. Its calming effect makes it a true and irresistible beauty and wellness ally for dry, sensitive, delicate and irritated skins, as well as for those of children. Rich in antioxidants, this hydrosol can be incorporated into soothing creams and body milks or applied as an alleviating care for the face and for the eyes. It can also be included in a mister for diffusion in a room to enhance your well-being by creating a relaxing, calm and peaceful atmosphere.  
With its healing potential, the German Chamomile hydrosol also helps to soothe slight skin irritations (after shaving for instance), and reduce redness. For even more benefits, this product can be used singly or in association with other hydrosols, such as the Rose one. Additionally, the efficiency of the German Chamomile hydrosol as a hair care product is well established. Famous for its lightening, adding shine and strengthening power, it is ideally suitable for blond, chestnut, grey and white hair.
One of the flagship products of our brand Florihana, the German Chamomile hydrosol is distilled on site, within the protected natural areas of the Plateau de Caussols, using organically grown flowers. With a high extraction ratio, our distillery is committed to guaranteeing an irreproachable microbiological purity as well as a maximum content of aromatic molecules and active ingredients to ensure superior quality products. With consumer transparency as a core value, Florihana, an expert in the distillation and filtration of hydrosols for over twenty years, systematically releases the microbiological analysis reports of its batches on every product page of its website.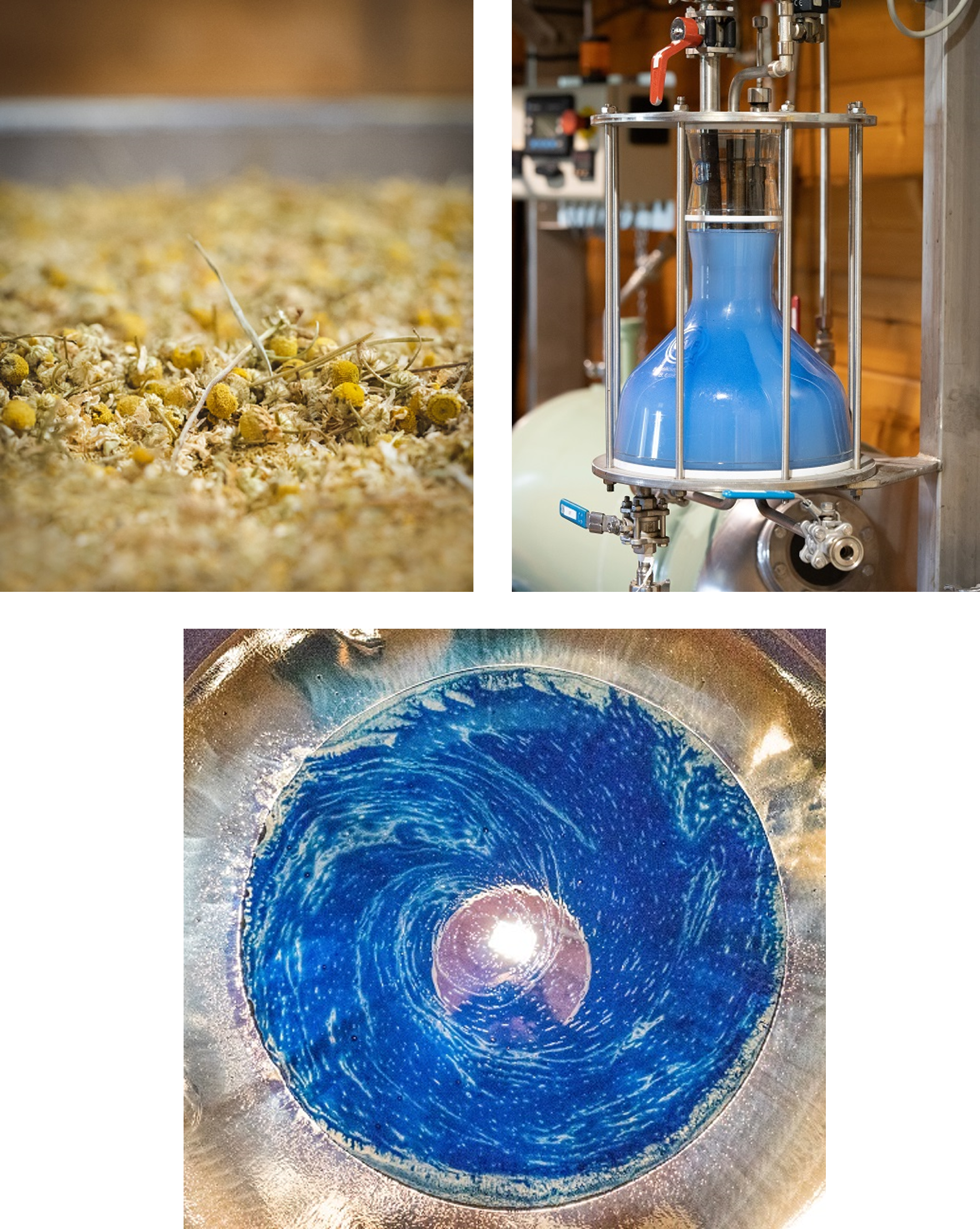 For further information about our Florihana brand, we invite you to explore our website or contact us directly by following this link