Over the last two weeks, our Florihana distillery has been dedicated to the annual picking of wild lavender throughout the Plateau de Caussols, a protected natural site in the South of France where we are established since 2000 and where this aromatic plant blooms from July onwards.
In this article, we would like to highlight the process that we have been using for over twenty years to manufacture our Organic Wild Lavender Vera essential oil and hydrosol from the flowers freshly cut by our team of pickers in an authentic setting that is also incredibly rich in biodiversity. 
Once transported to our production site based in our distillery, the daily collected flowers are first poured into stainless steel tanks that can usually hold up to 100 kilograms of plants. In turn, these tanks are placed in our stills, which are used to produce our organic essential oils and hydrosols.
Then begins our low-temperature distillation process, a highly innovative method developed in-house in 2000 by our founder, Mr. Alain Durante, and which has been performed about five times a day in recent weeks depending on the quantities of wild lavender flowers harvested. 
More specifically, how does this method work? The distillation is first initiated with a temperature between 80 and 85 degrees. Gradually, steam is formed. It then deposits itself onto the plants and captures all their aromatic molecules. Afterwards, it condenses by passing through a refrigerant. As the steam comes into contact with it, it cools then liquefies to produce the distillate, which we collect in a container shortly afterwards. As a result of this vacuum distillation, our organic Wild Lavender Vera essential oil and hydrosol, both certified 100% natural and organic, are obtained in less than two hours. This unique technique mainly allows us to preserve the finest organoleptic properties of the plants for superior end products.

After distillation, the next production steps involved include decanting, i.e. allowing the resulting heterogeneous mixture to settle until the compounds separate spontaneously, followed by bottling and filling, which are fully automated, and then labelling to guarantee that our products comply with current organic standards.
Systematically and in order to ensure superior quality and transparency for our consumers, we also carry out physicochemical properties analyses for all our products, chromatographic tests for all essential oils, and microbiological analyses for all hydrosols. Once available, our reports are published in each corresponding product sheet on our website and freely downloadable in the "Technical Documents" tabs. As a final step, we proceed with the packaging and traceability of each of our batches using the SAP software, a high-performance manufacturing, product and analysis tracking tool.
Overall, the year 2020 reflects an abundant and high quality wild lavender harvest that we are now delighted to provide to our customers as organic and 100% natural essential oils and hydrosols with numerous benefits.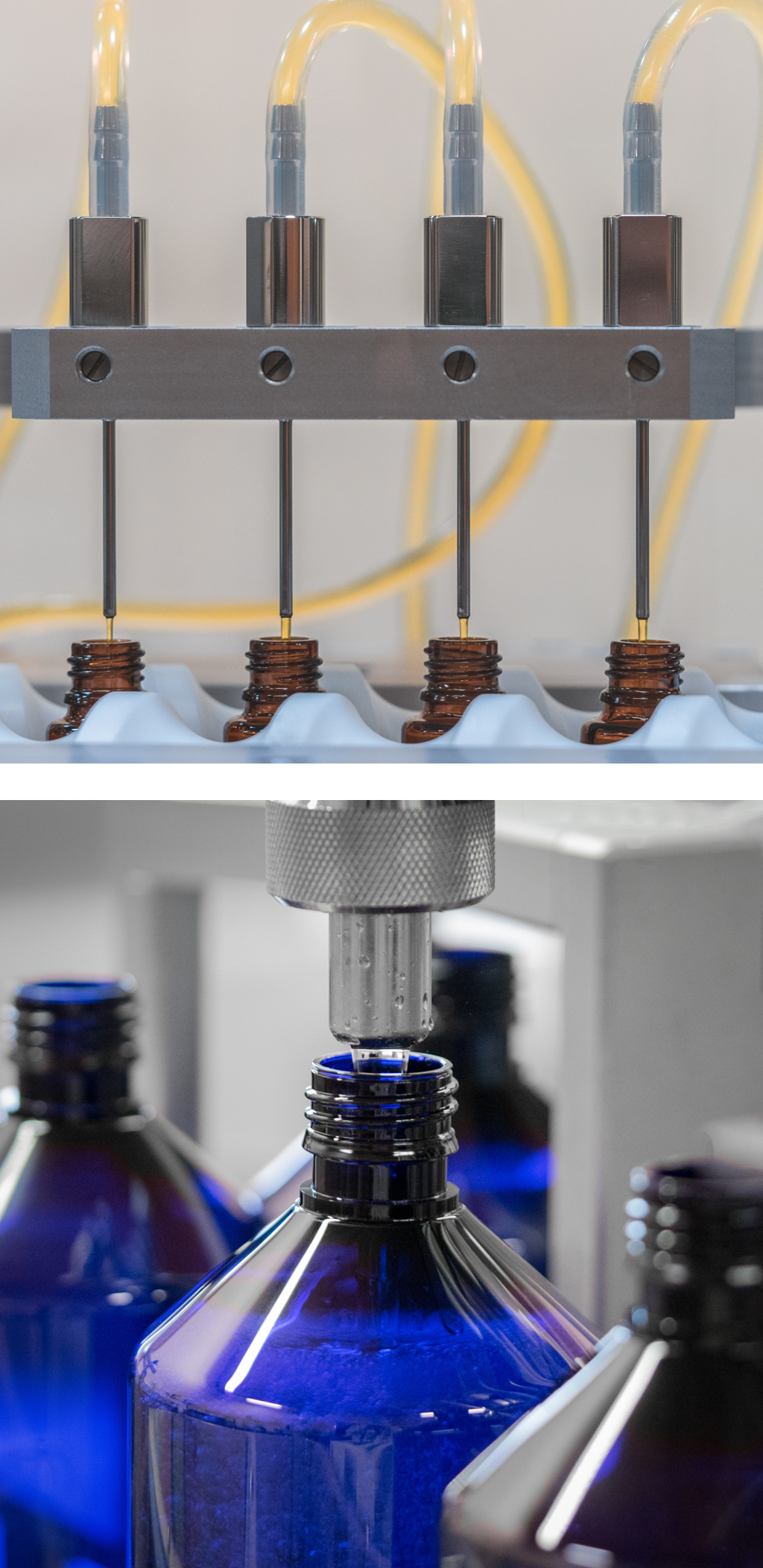 To learn more about our distillation process, we also invite you to watch our short video here attached. For more information about our brand, please visit our website or contact us through the attached form. 
Back