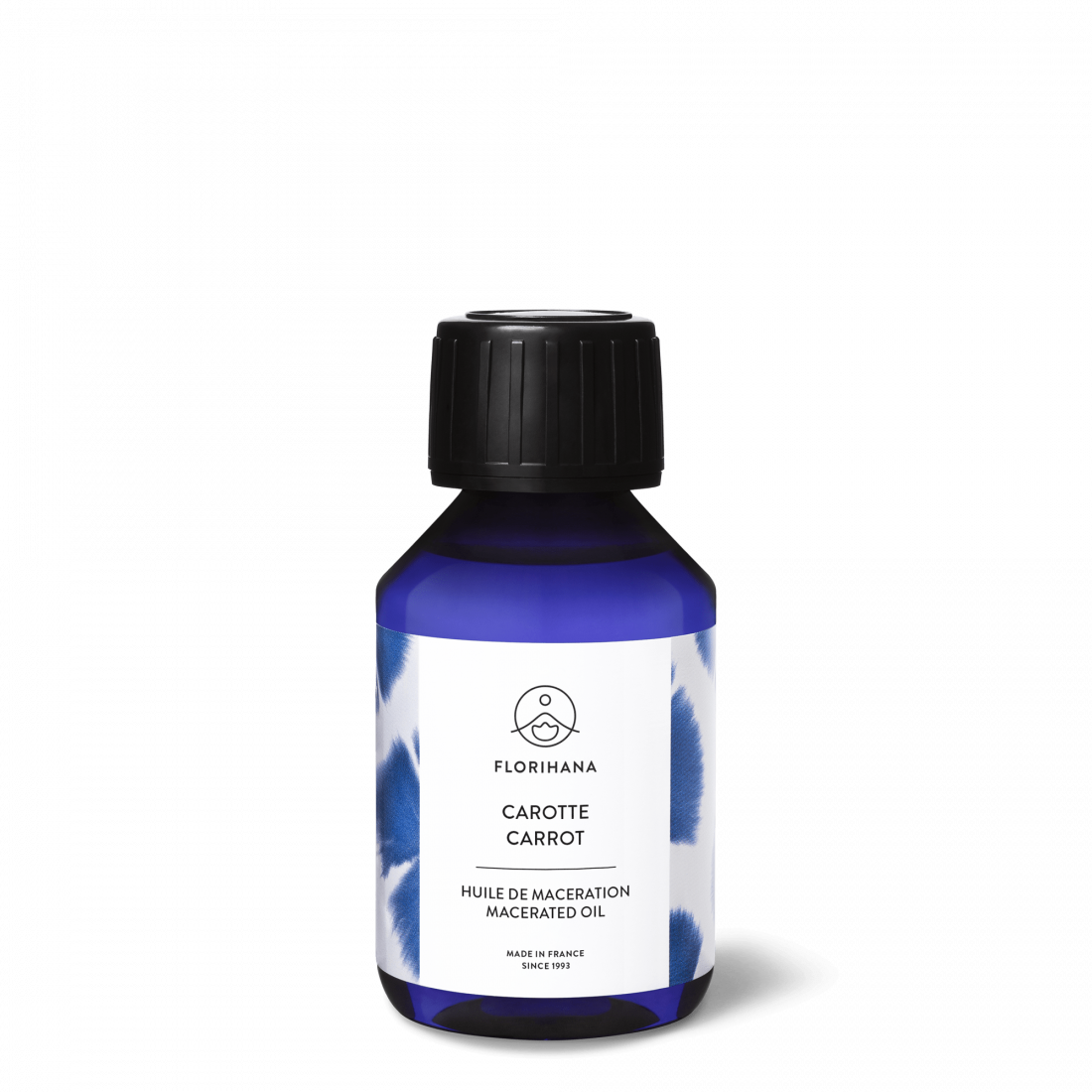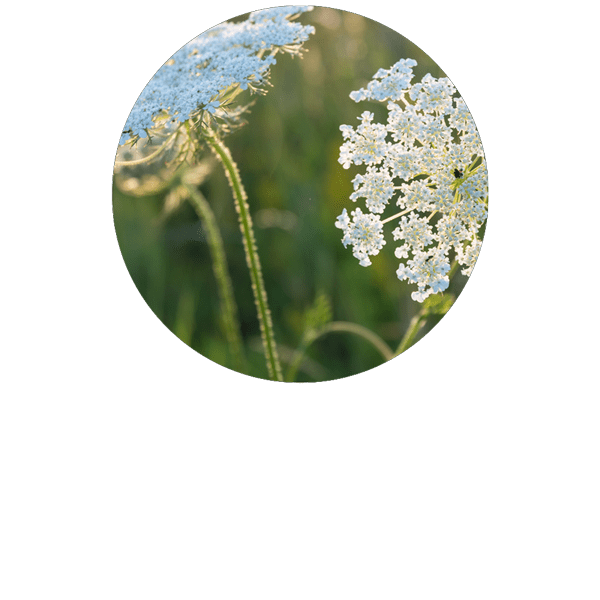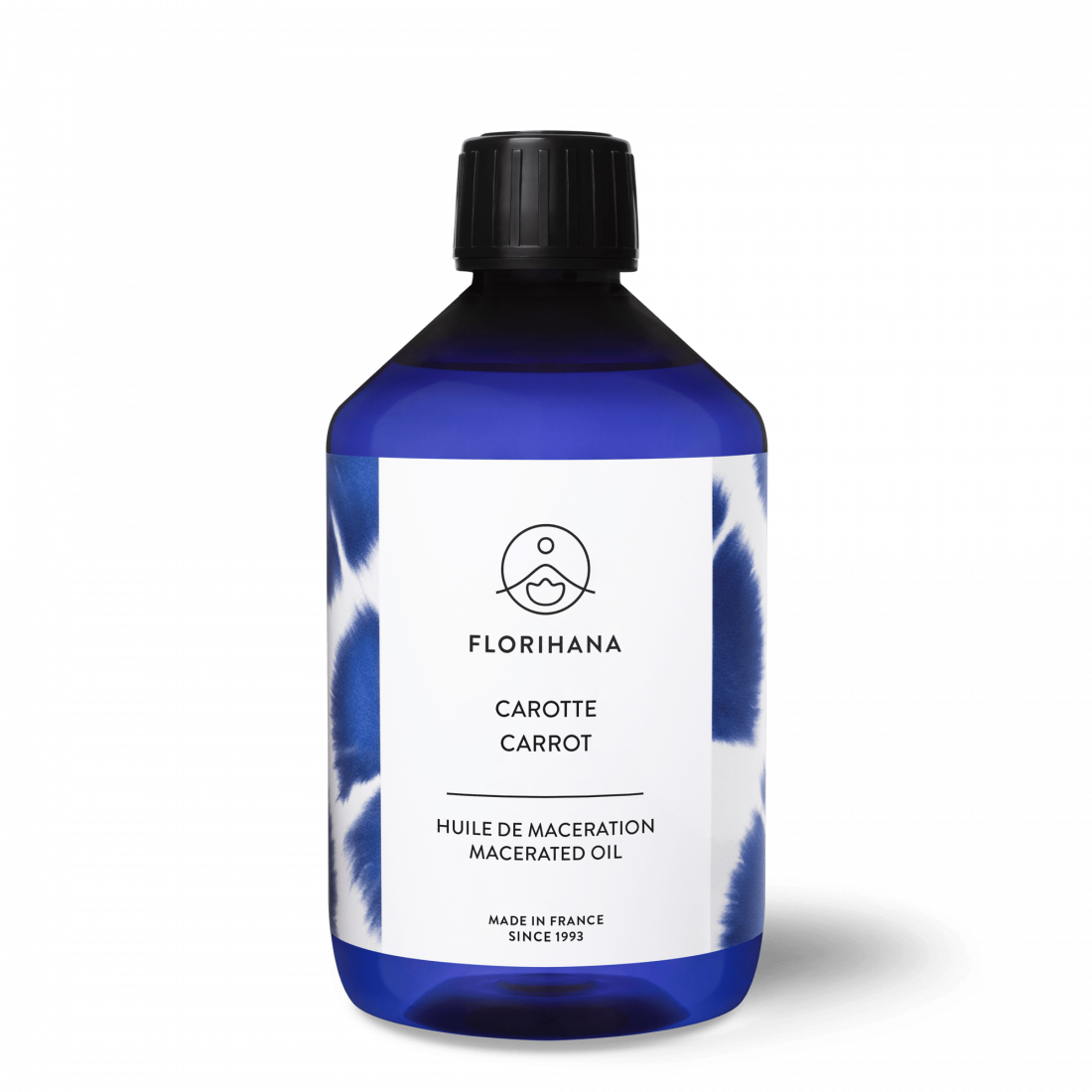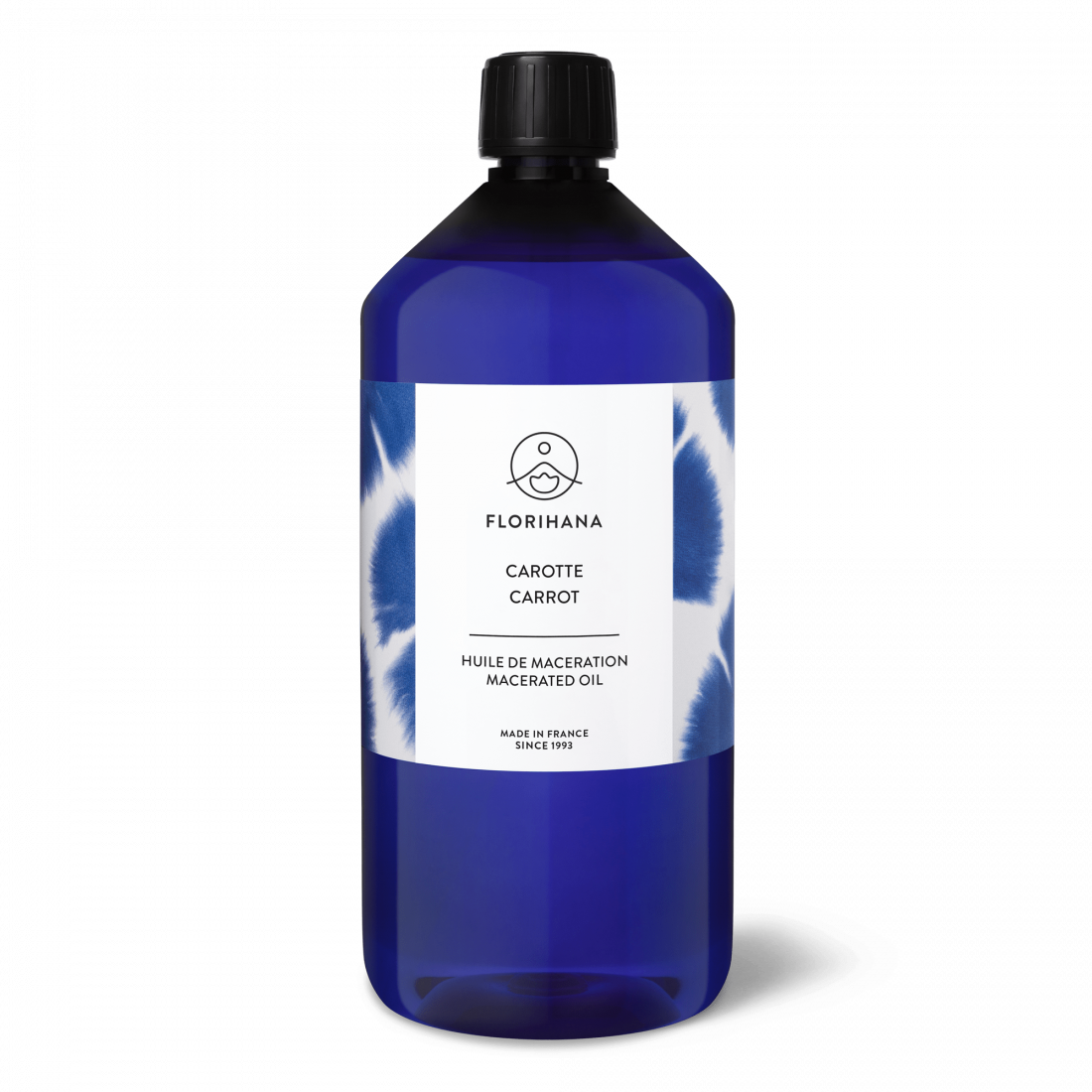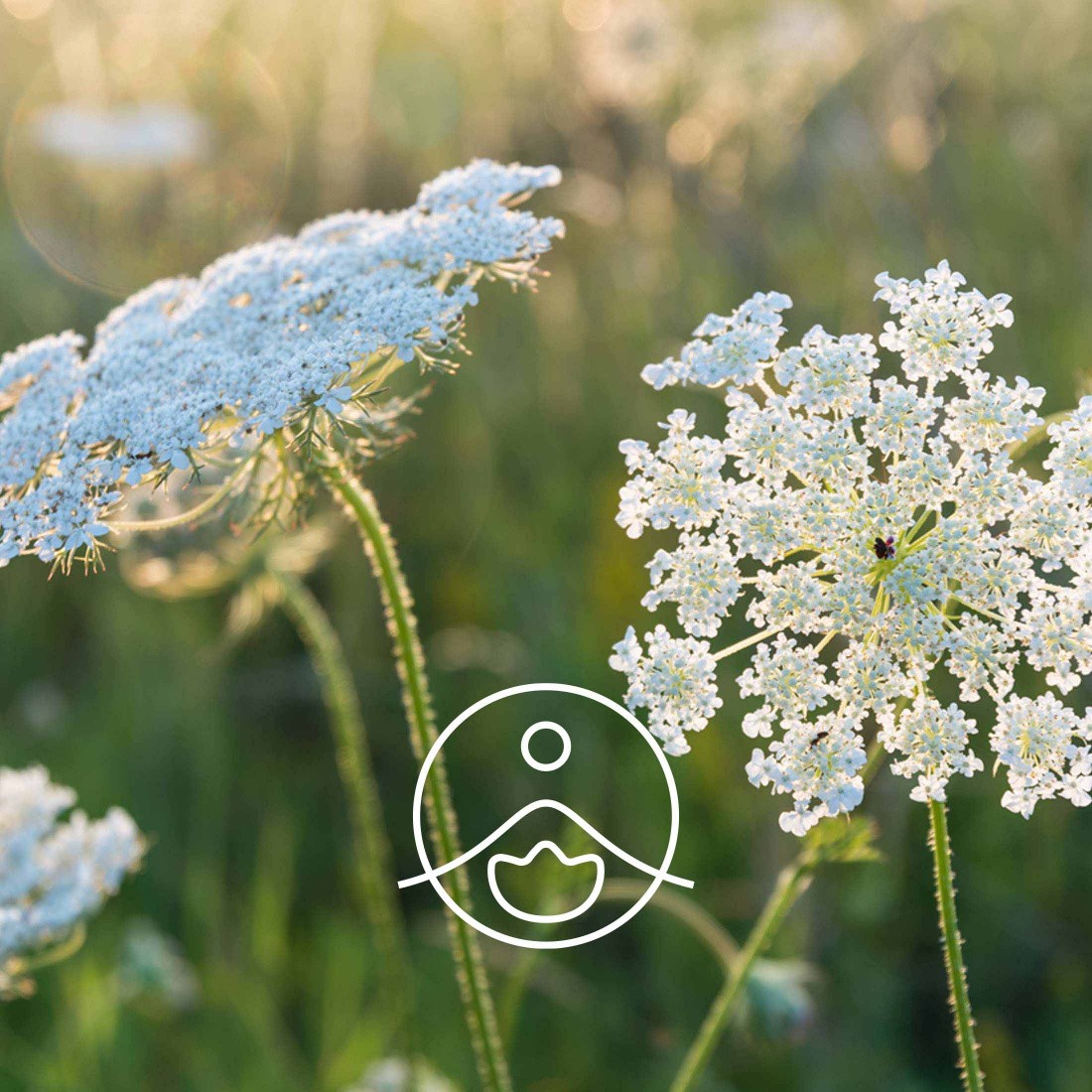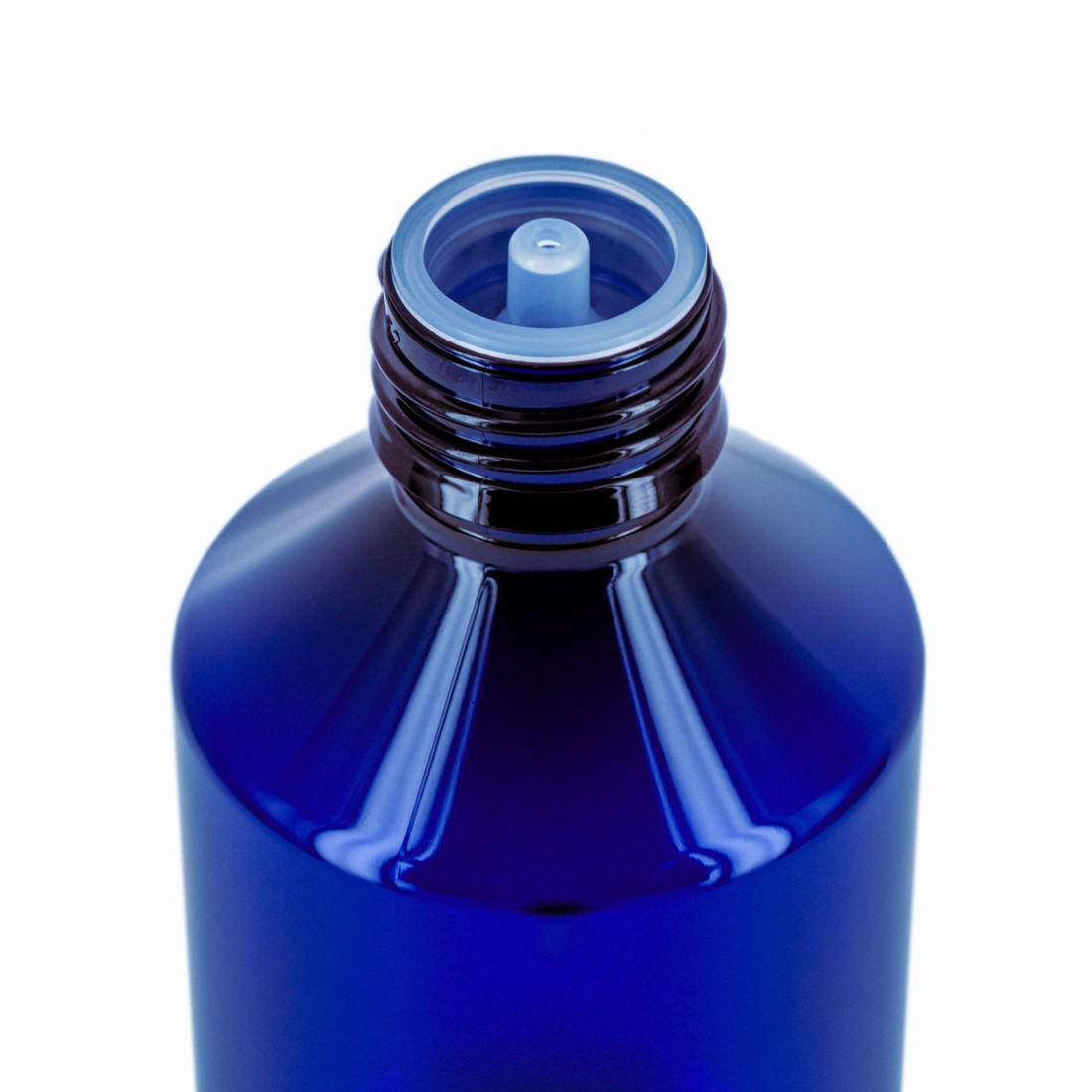 Macerated Oils
Carrot Organic


13 reviews
Cultivated for its tender roots and many virtues for centuries, the carrot corresponds to an almost odorless aromatic plant, which is originally white and rather bitter, from the Apiaceae family. Overtime, this plant which exists in several varieties became more appetizing and colored, of an orange tint usually. One of the most popular vegetables nowadays, the carrot has also been sought after for its therapeutic benefits, especially on the sight, since Antiquity. 
Rich in antioxidants, beta-carotene and provitamin A, the Carrot macerated oil is first and foremost famous for bringing a radiant and luminous complexion. Moisturizing and protective, this vitamin concentrate is also well known for preparing the skin before any sun exposure, as well as for promoting and prolonging a tan. Antioxidant, this Carrot macerate also contributes to delaying cutaneous aging by bringing suppleness and elasticity to the skin. 
• Main properties: Softening, antioxidant, protective, brings a healthy glow effect by unifying and illuminating the complexion, prepares the skin for tanning and prolongs the latter.
• Nourishing and neutral, this oil is ideal for dull, mature or blemished skins, as well as dry, brittle or dull hair.
To learn more about the manufacturing and internal storage conditions of our macerated oils, we invite you to consult the "TECHNICAL DOCUMENTS" tab of each related product sheet. 
Method of Cultivation
Cultivated
Preservatives
0.2% tocophérol
Organic Ingredients
99.8%
Extraction Process
Macerated in Organic Sunflower Oil
Botanical Name
Daucus carota
Product Usage
Cosmetic Product
USE
• Skin application only.
• Ideal as an after-sun care.   
• Ideal for dull, mature or blemished skins as well as dry, fragile or dull hair.
The organic Carrot Macerated Oil can be used singly and also serves as an excellent base for natural care treatments. 
SELF-CARE IDEAS
• Anti-aging day cream.
• After-sun lotion. 
• Illuminating serum.
• Long-lasting tan after sun cream.
BLENDS
To further increase its benefits, the organic Carrot Macerated Oil blends very well with other organic oils of complementary properties, such as: 
• The Rosehip, Prickly Pear, Apricot Seed or Sea Buckthorn Carrier Oils. 
Composition :
100% of the total ingredients are of natural origin, 0.2% tocopherol, 99.8% of the total ingredients are from organic farming.
Ingredients :
HELIANTHUS ANNUUS SEED OIL*, DAUCUS CAROTA ROOT EXTRACT*, TOCOPHEROL.
*Ingredients from organic farming
Macerated Oils
Carrot Organic