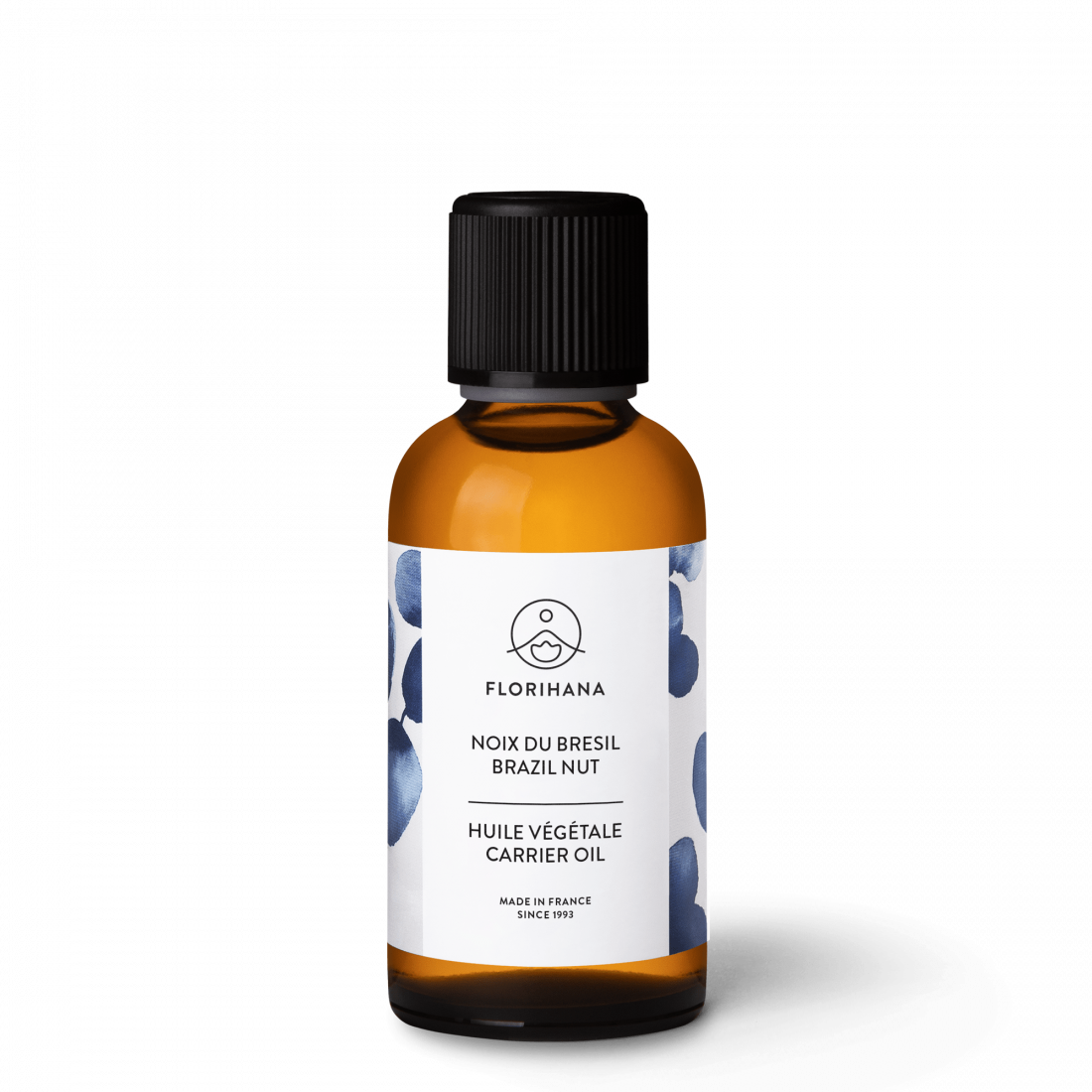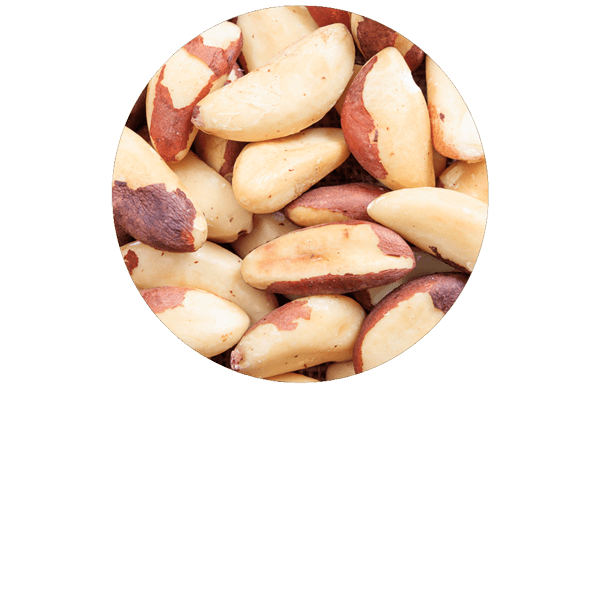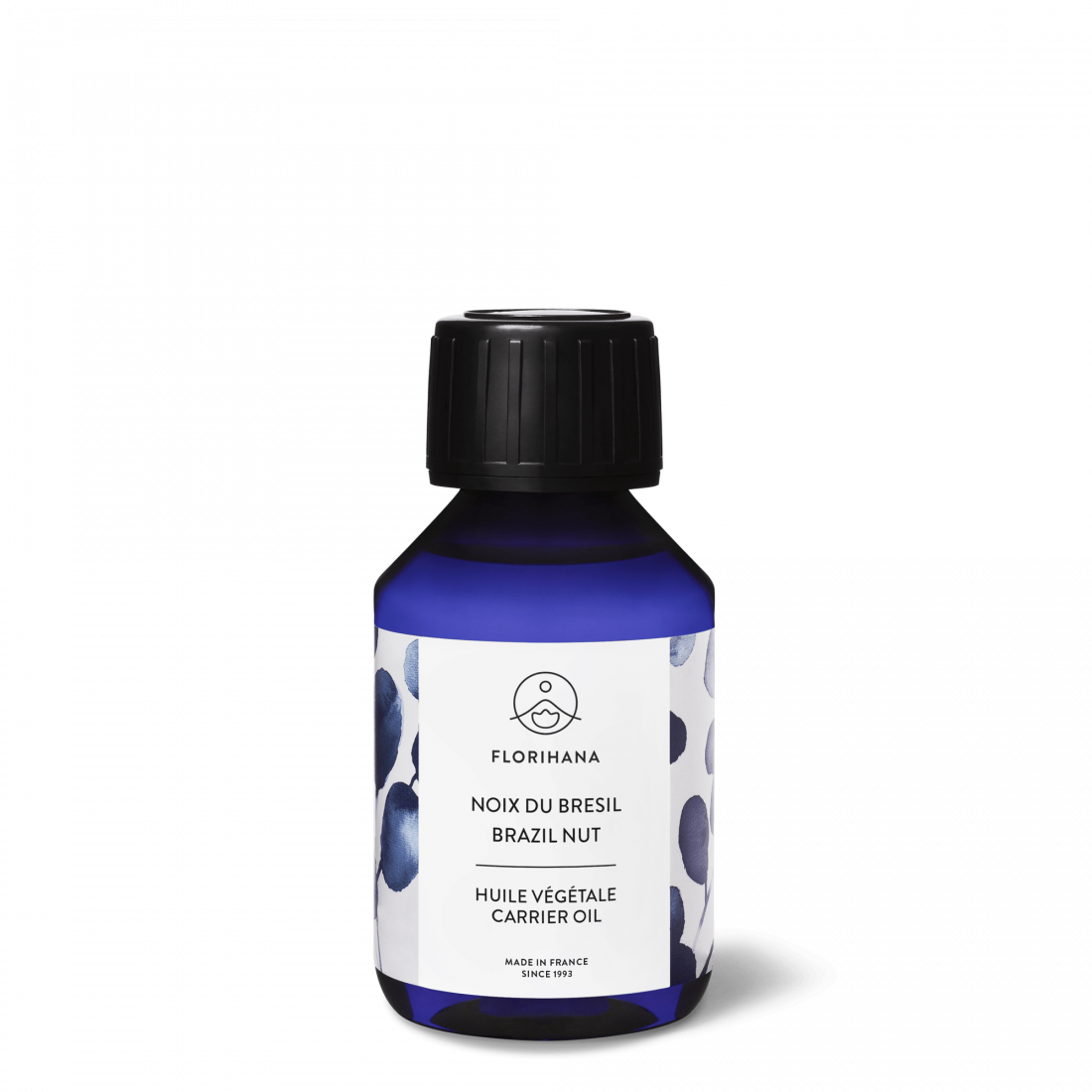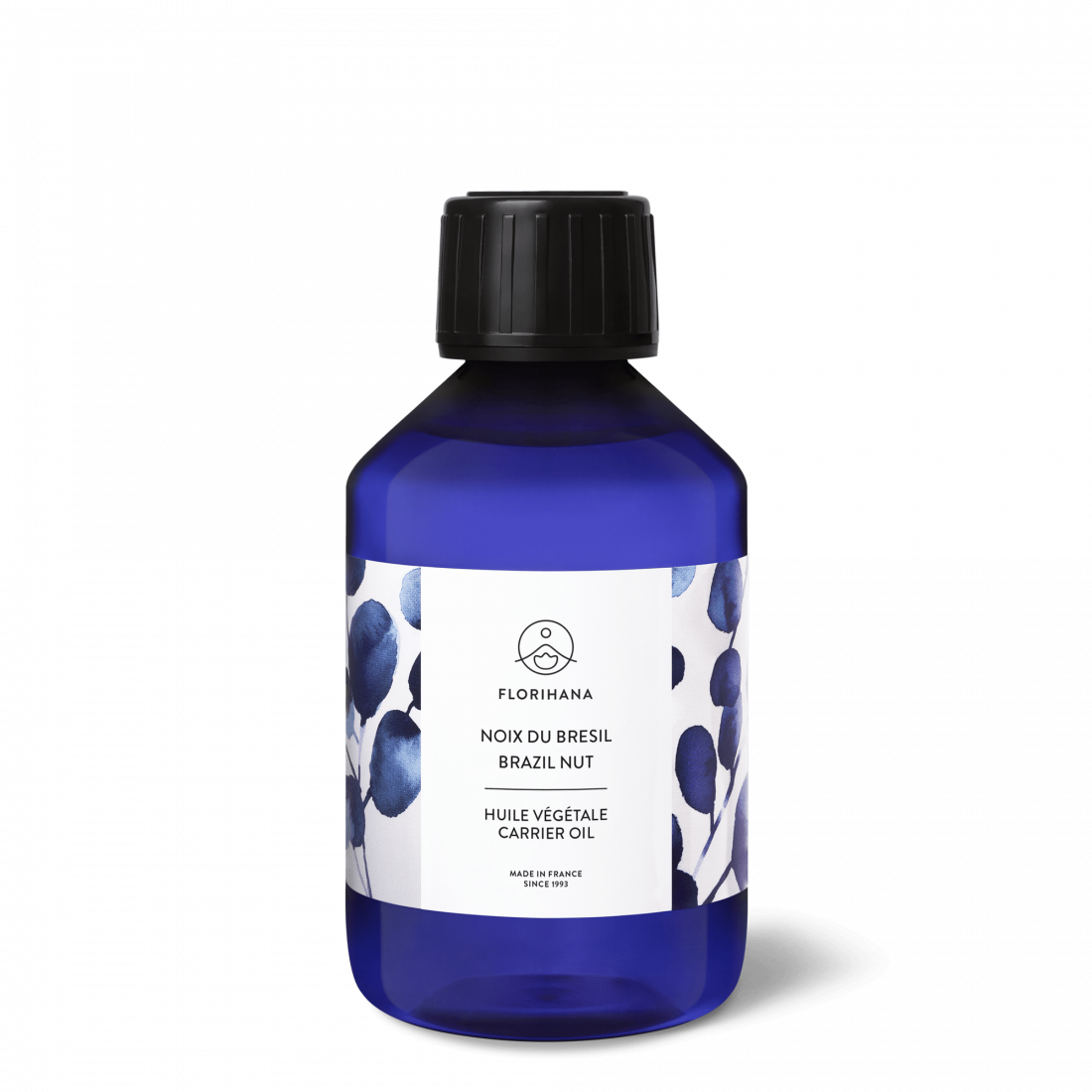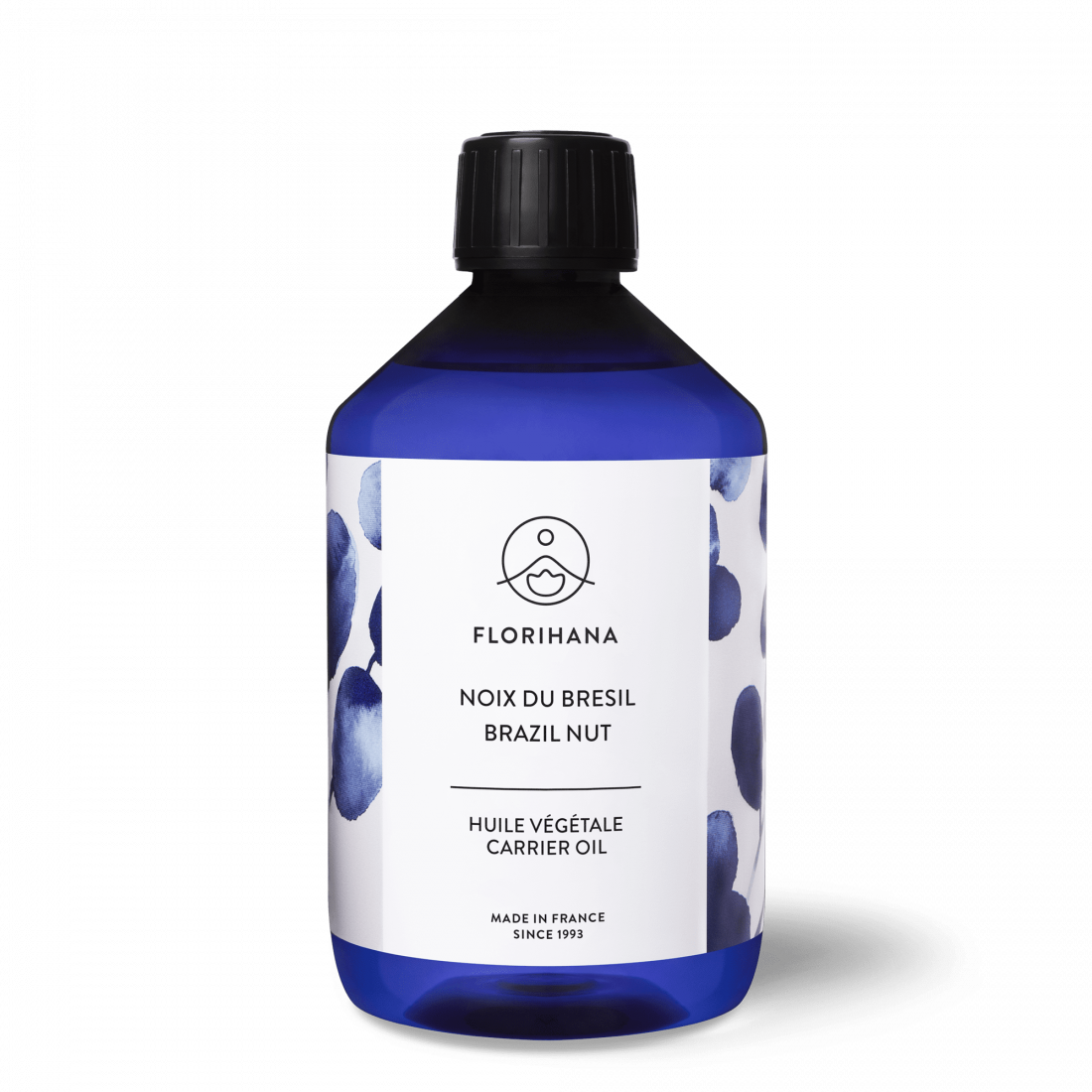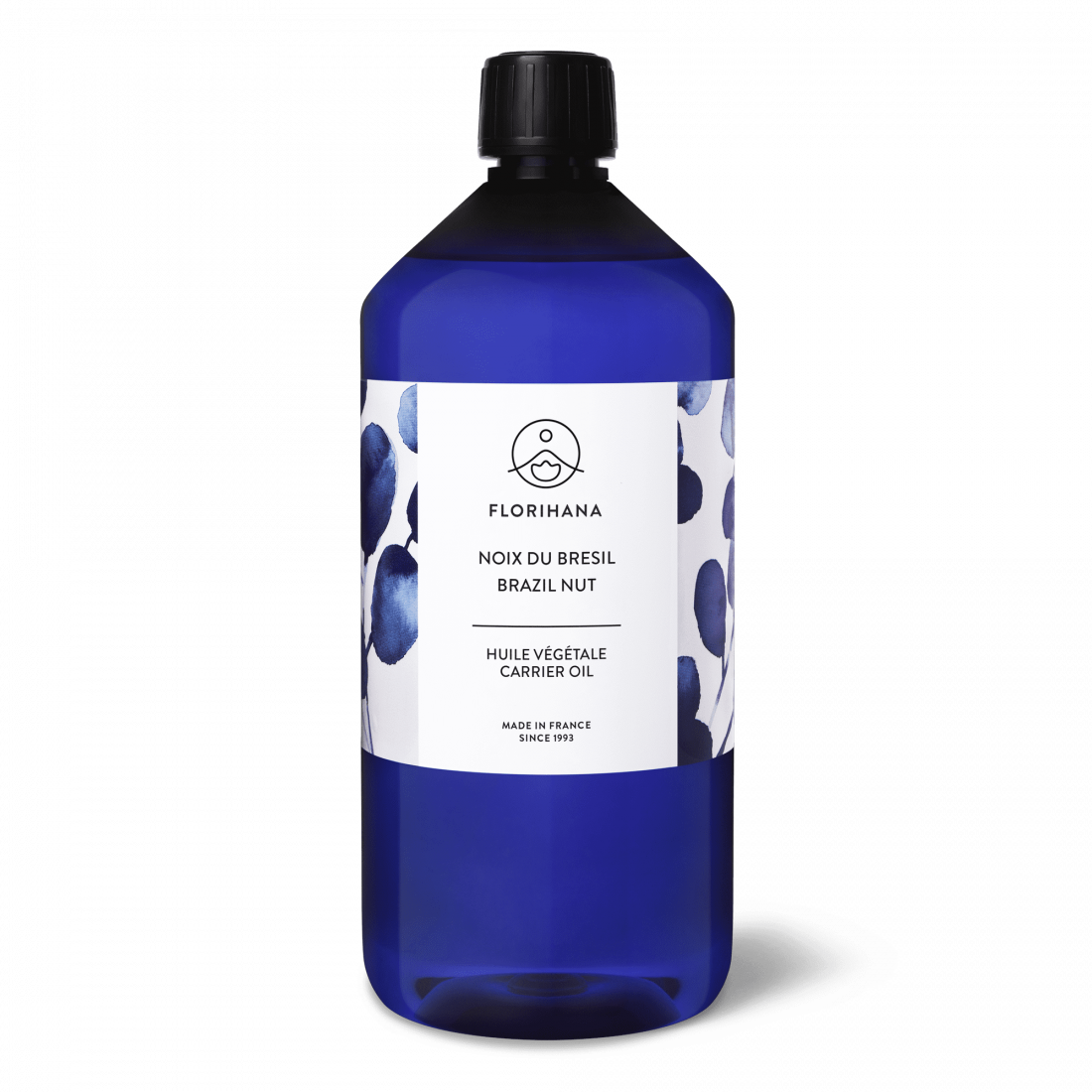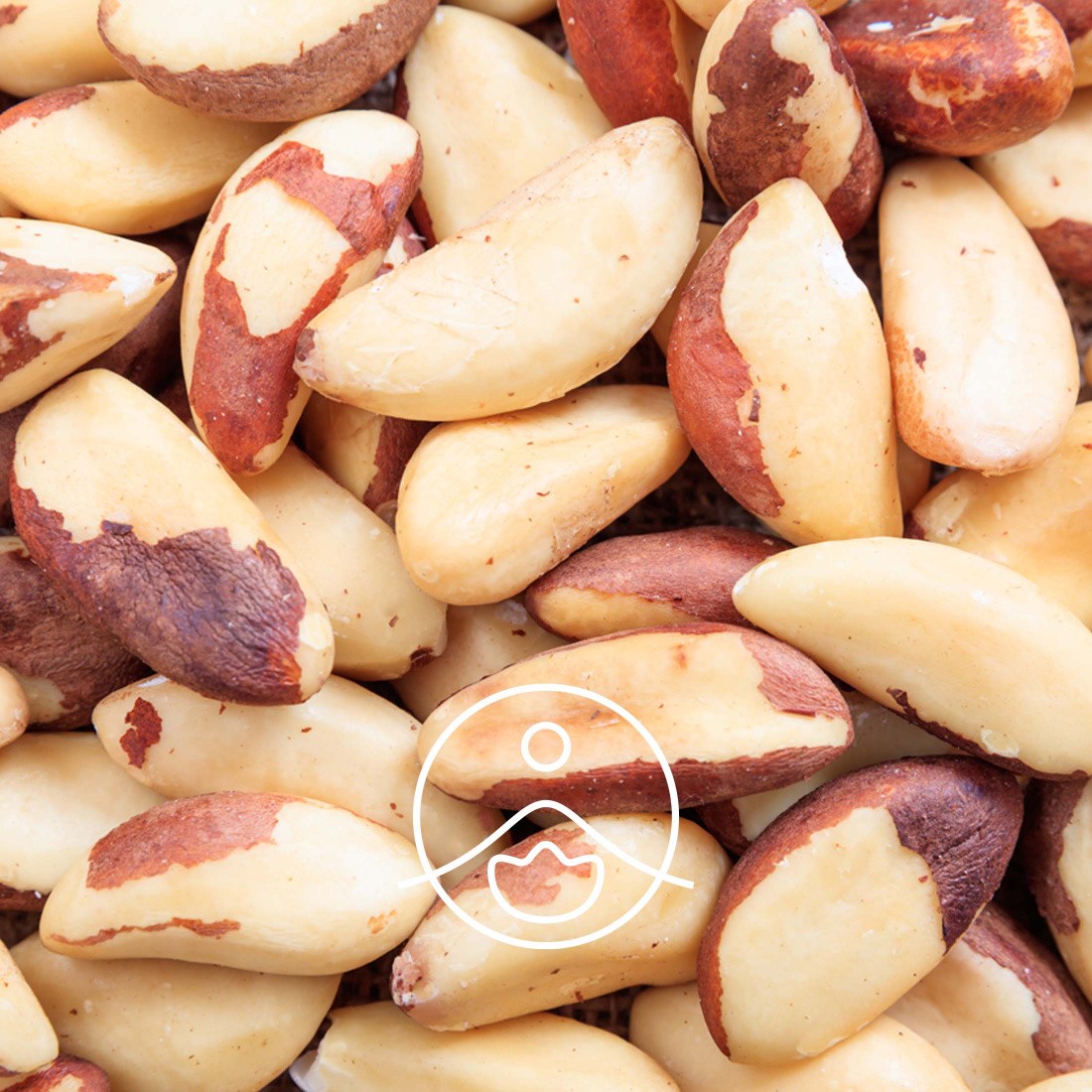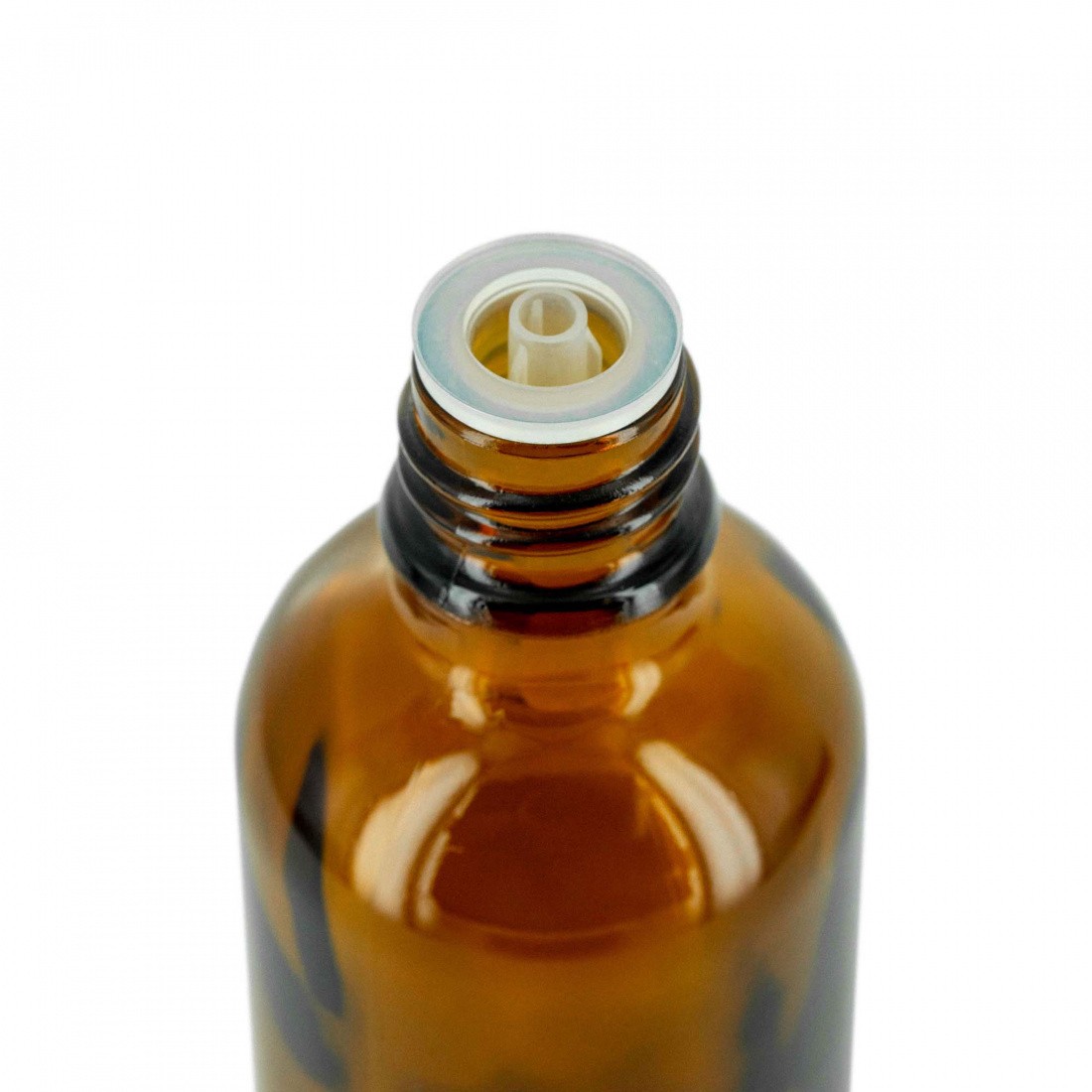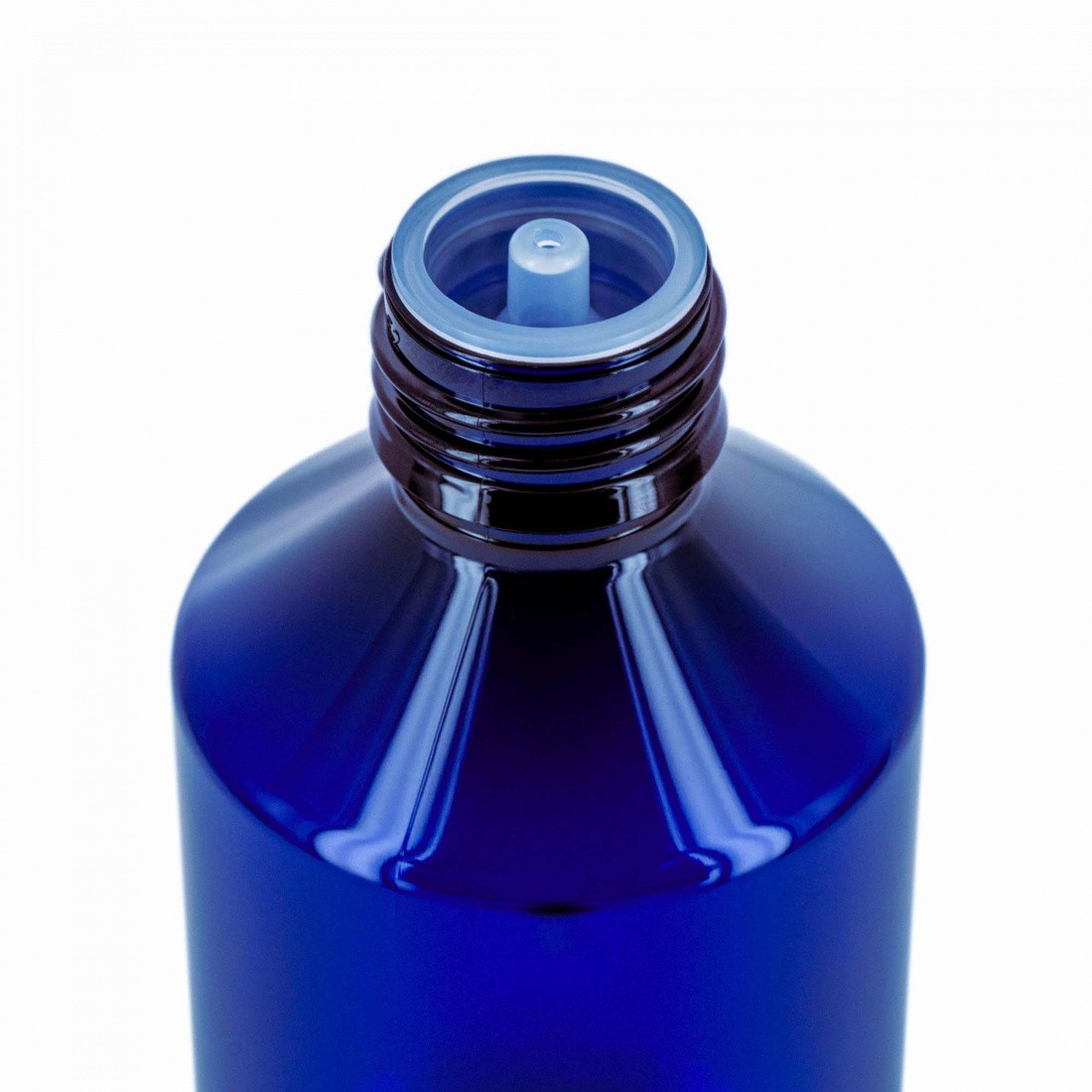 Carrier Oils
Brazil Nut Organic


8 reviews
Historically a victim of its own success due to its high nutritional value, the Brazil nut is harvested in specific areas of the tropical Amazon rainforest, and comes from the Brazil Nut tree (Bertholletia excelsa).
Rich and balanced in omegas-6 and 9, full of antioxidants such as selenium and squalene, this flagship cosmetic oil establishes itself as a must-have with moisturizing, nourishing and protective benefits. Its use will gently contribute to increase skin suppleness and elasticity. The Brazil Nut carrier oil also stands out for its dry texture and ability to penetrate the epidermis both easily and deeply. Protective and softening, it represents a privileged natural cosmetic treatment for dry to very dry, sensitive or irritated skins.
This oil is equally famous for its effects on hair by moisturizing, nourishing and protecting it without greasing it. More specifically, the Brazil Nut carrier oil ideally suits dry, dull, thin or brittle hair, which will be gently conditioned and strengthened after repeated applications.  
• Main properties: Moisturizing, nourishing, protective, emollient, antioxidant, soothing, revitalizing.
• With a dry texture and easily penetrating the epidermis, this oil is ideal for dry to very dry, delicate, irritated or mature skin types, as well as dry, thin or brittle hair and either split or damaged ends.
Country of Origin
Bolivia
Method of Cultivation
Cultivated
Extraction Process
Cold-Pressed - Unrefined
Botanical Name
Bertholletia excelsa
Product Usage
Cosmetic Product
USE
• Cosmetic care, massages.
• Ideal for dry to very dry, sensitive, irritated or mature skins.
• Ideal for dry, dull or brittle hair, as well as split or damaged ends. 
The organic Brazil Nut Carrier Oil can be used singly and also serves as an excellent foundation for natural care treatments.
SELF-CARE IDEAS
• Soothing massage oil.
• Moisturizing and softening body lotion. 
• Anti-aging face care.  
• Nourishing and protective hair mask, to be left on dry hair from 20 minutes to several hours before washing. 
• Revitalizing and strengthening hair serum, to be used in small strokes on either dry or wet hair ends. 
BLENDS
To further increase its benefits, the organic Brazil Nut Carrier Oil blends very well with other organic Carrier Oils and Hydrosols with complementary properties, such as: 
• The Sweet Almond, Argan, Camellia Seed, Prickly Pear, Rose Hip or Blackberry Seed Carrier Oils. 
For the hair: The Coconut, Macadamia or Castor Carrier Oils. 
• The Damask Rose or Neroli Hydrosols.  
13 %
Palmitic acid
Protective function
9 %
Stearic acid
Close to human sebum, nourishing, firming and protecting virtues
1 %
Palmitoleic acid
Protective function of the skin
30 %
Oleic acid (omega-9)
Soothing, anti-inflammatory and regenerating virtues, maintains the skin's elasticity, suppleness and moisture
42 %
Linoleic acid (omega-6)
Maintains the skin's barrier function
Carrier Oils
Brazil Nut Organic