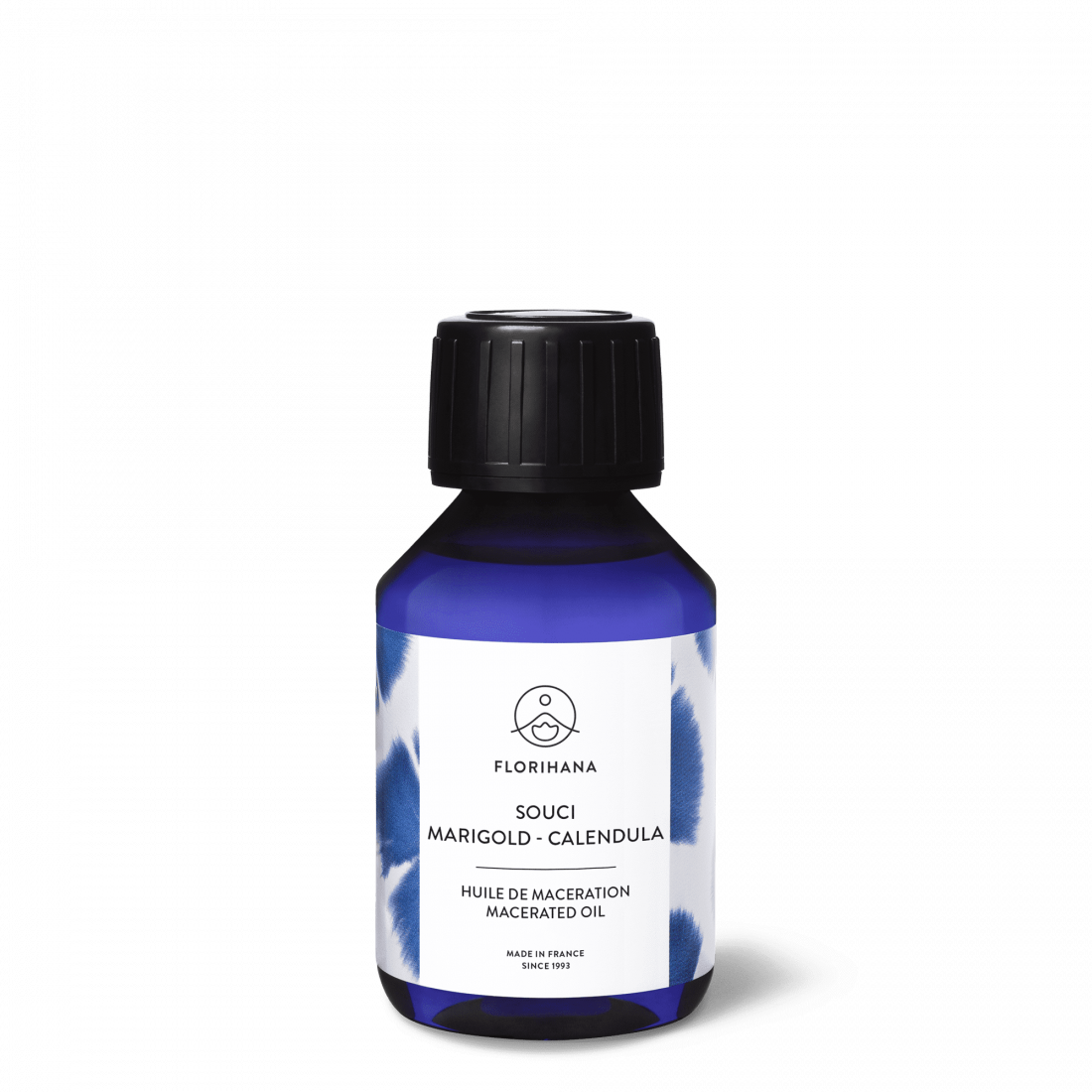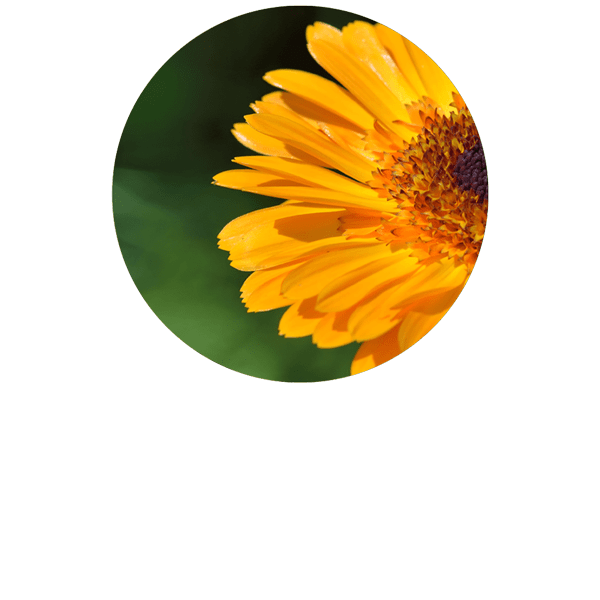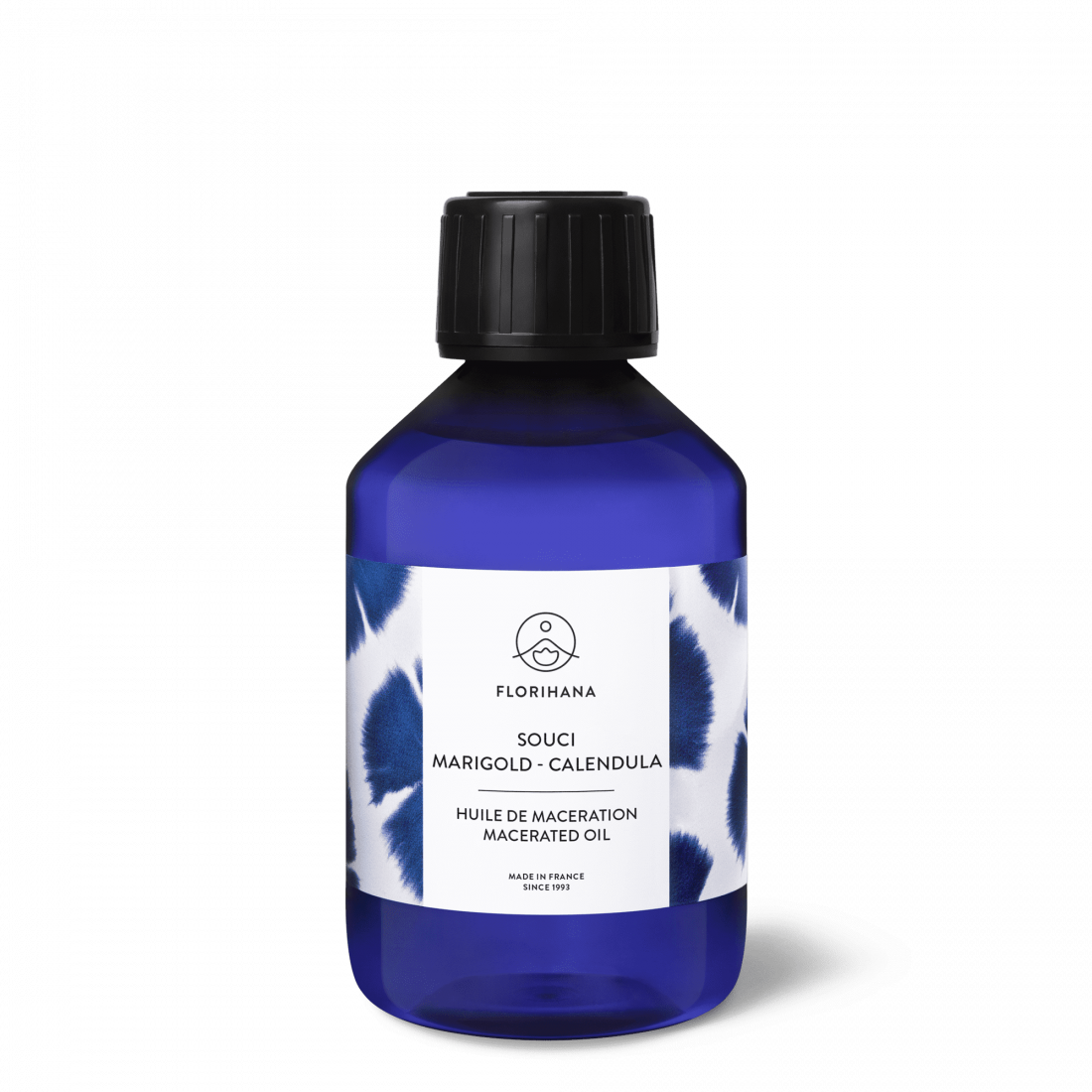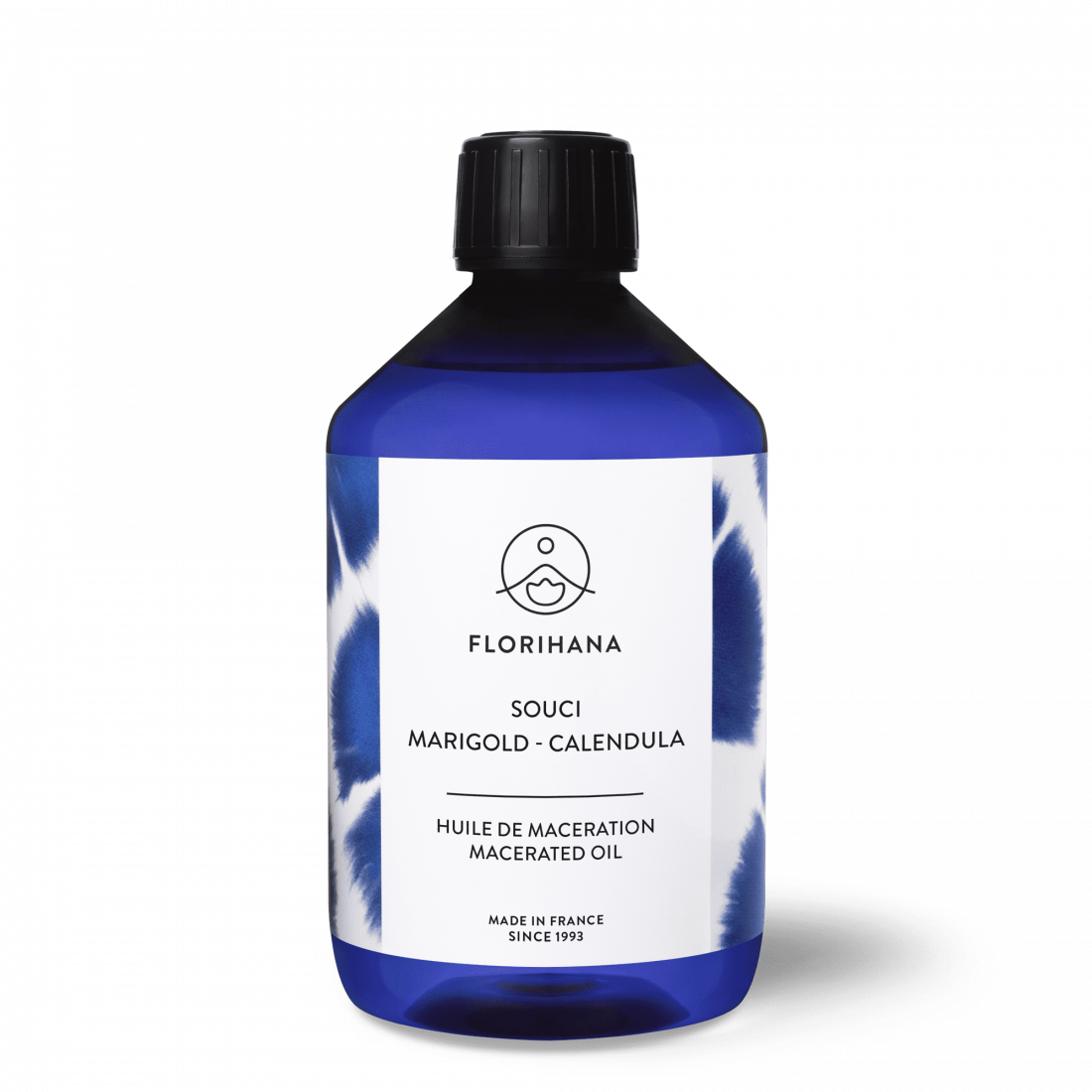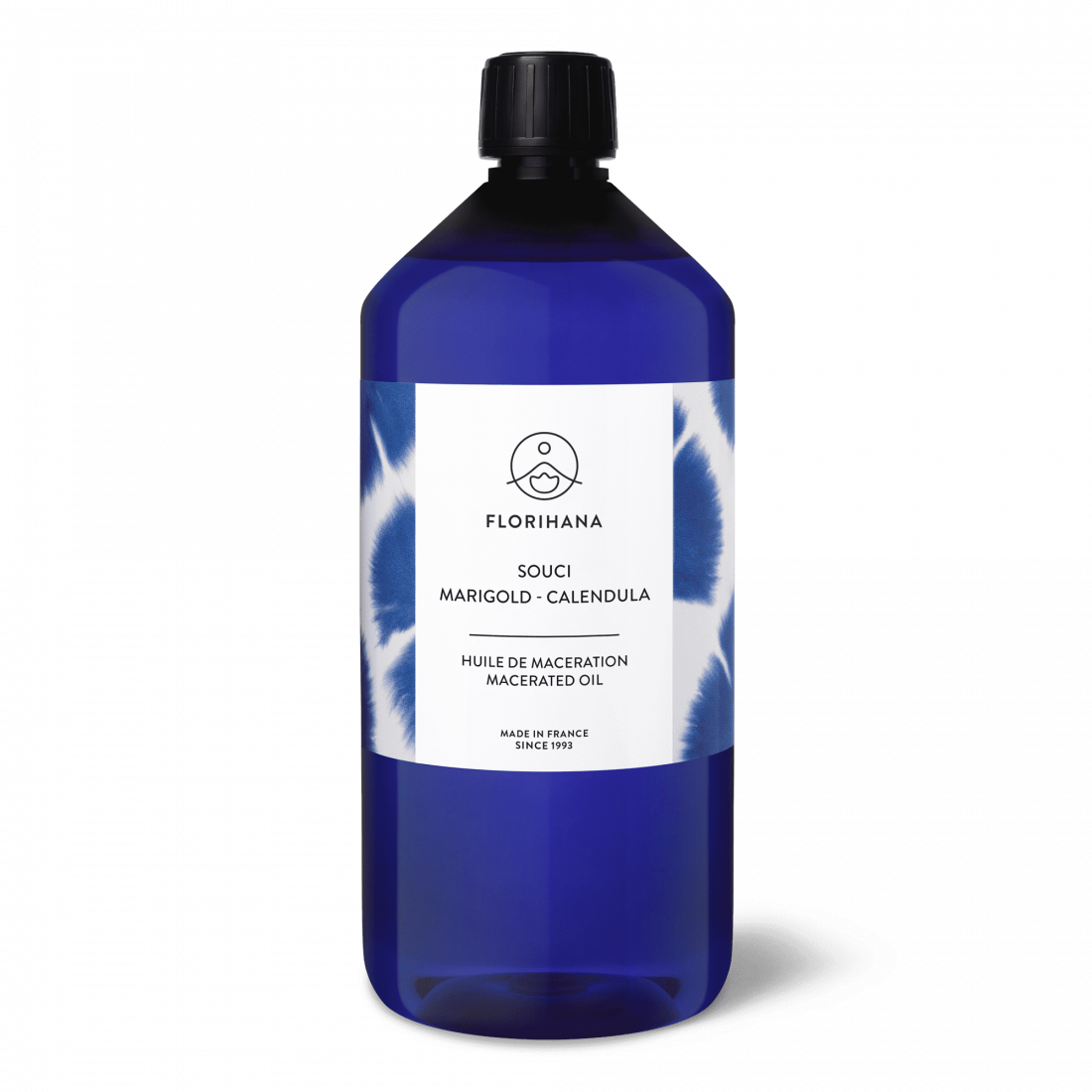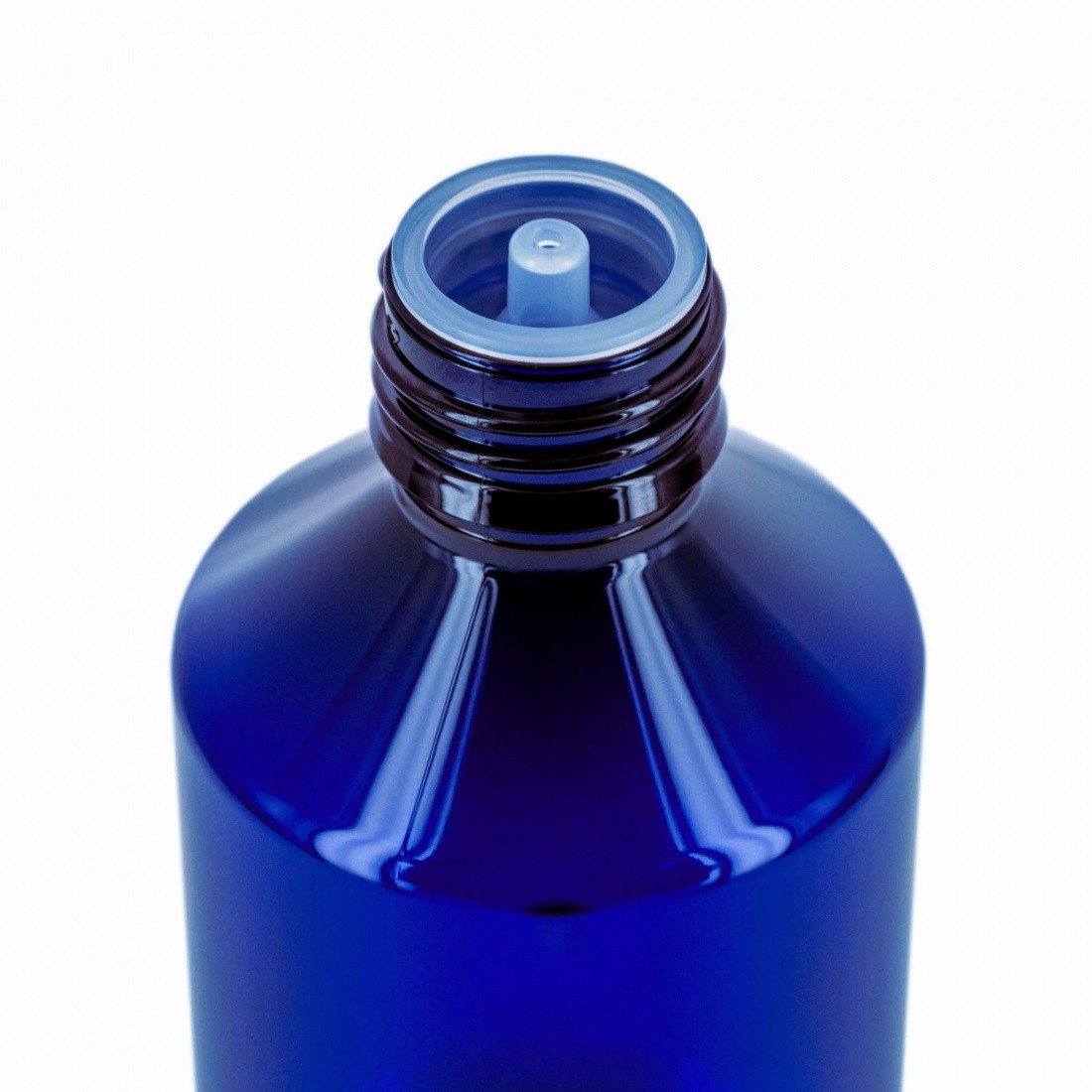 Macerated Oils
Marigold (Calendula) Organic


34 reviews
A medium-sized aromatic herbaceous plant commonly found in Mediterranean regions, the Marigold or Calendula has been prized for its many virtues over the centuries. Its French name comes from the Latin "solsequier", meaning "which follows the sun", since its beautiful and unique flowers of a bright yellow-orange close at night and reopen at dawn. Its name would also be linked to the term "calendas", referring to the 1st of each month in Roman times, since the Marigold blooms almost all year round.    
A symbol of softness, the Marigold (Calendula) macerated oil is famous for its anti-inflammatory, soothing, nourishing and repairing benefits; it is therefore recommended for sensitive, delicate, irritated or inflamed skins in particular, as well as to relieve sunburns, for example. While reinforcing the natural protection of the epidermis, this oil also helps prevent skin dryness. With its high content of antioxidants and carotenoids, it contributes to maintaining the elasticity and suppleness of the skin as well. 
• Main properties: Nourishing, soothing, softening, antioxidant. 
• Gentle and neutral, this oil is suitable for all skin types. Ideally suited for dry, delicate, sensitive, irritated or atopic skins, as well as for relieving sunburns.
To learn more about the manufacturing and internal storage conditions of our macerated oils, we invite you to consult the "TECHNICAL DOCUMENTS" tab of each related product sheet. 
Method of Cultivation
Cultivated
Preservatives
0.2% tocophérol
Organic Ingredients
99.8%
Extraction Process
Macerated in Organic Sunflower Oil
Botanical Name
Calendula officinalis
Product Usage
Cosmetic Product
USE
• Skin application only.  
• Suitable for all skin types, ideal for dry, delicate, sensitive, irritated or atopic skins, as well as for relieving sunburns.
The organic Marygold Macerated Oil can be used singly and also serves as an excellent base for natural care treatments. 
SELF-CARE IDEAS
• Nourishing and softening hand cream.
• Nourishing and softening body lotion for dry or sensitive skin. 
• Soothing massage oil.
• Regenerating facial care.
• Nourishing lip balm.
• After-sun care.
BLENDS
To further increase its benefits, the organic Daisy Macerated Oil blends very well with other organic oils of complementary properties, such as: 
• The Apricot Seed, Camelina or Sweet Almond Carrier Oils. 
• The Carrot Macerated Oil.  
Composition :
100% of the total ingredients are of natural origin, 0.2% tocopherol, 99.8% of the total ingredients are from organic farming.
Ingredients :
HELIANTHUS ANNUUS SEED OIL*, CALENDULA OFFICINALIS FLOWER EXTRACT*, TOCOPHEROL.
*Ingredients from organic farming
Macerated Oils
Marigold (Calendula) Organic