Symbol of peace and conviviality in the Far East, offering long green leaves slightly serrated, Chinese green tea (Camellia sinensis) has a history dating back several thousand years. It is mostly grown in the mountainous regions of China, at high altitude - between 1,200 and 1,800 meters. 
    Green tea, or Camellia Sinensis in Latin, means Chinese Camellia, indicating both its proximity to the camellia and its geographical origin. Green tea, synonymous with freshness and tonus, is one of the most consumed plants in the world for its exceptional antioxidant properties, whether in beverages or cosmetics. 
    Thousand-year-old species, the encounter between man and green tea took place in China, well before our era, when tea leaves accidentally fell into the hot water of the Shennong (or Shen Nong) emperor. It was soon adopted by the Buddhist monks for its tonic, refreshing and medicinal properties. A few centuries later, green tea was consumed daily by the Chinese to fully benefit from its virtues. When it arrived in Europe during the 17th century, the medicinal powers of this small, vibrantly colored leaf did not escape the attention of apothecaries, who used it in their preparations. Green tea continues today to fascinate due to its exceptional antioxidant, toning, and astringent properties.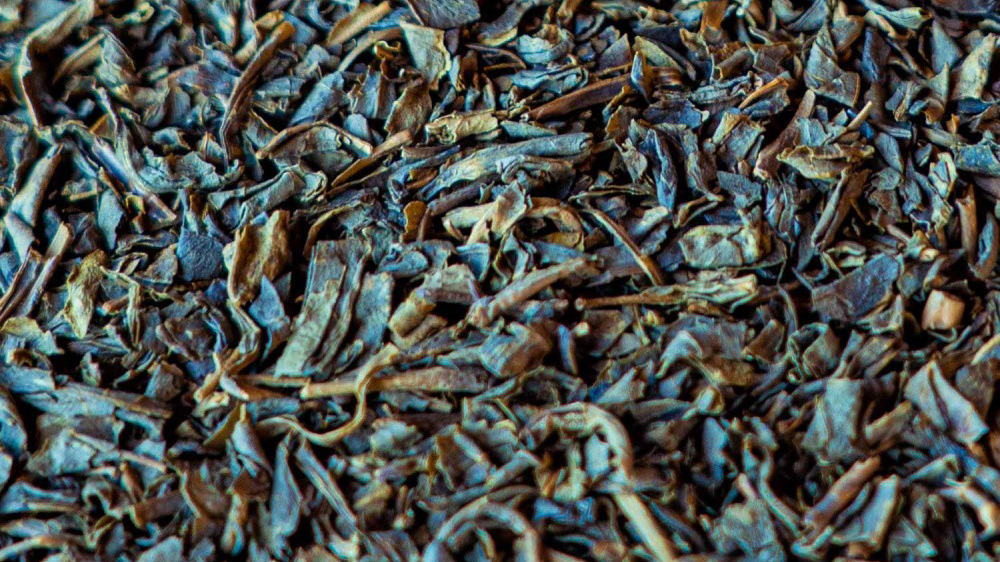 Traditionally grown in the mountainous regions of China and Japan, at an altitude over 1,200 meters, the tea tree can grow up to 10 meters high in the wild. Native to Yunnan, a south-western Chinese province whose landscape alternates between snow-capped peaks, terraced rice fields, lakes, and deep gorges, this ancient plant requires a lot of sunshine and rainfall to develop fully. It is in the heart of these landscapes that the leaves of our green tea hydrosol were harvested. 
    After being distilled, in the south of France, in our distillery, we obtained a clear and colorless hydrosol with a characteristic tea flavor. Tonic and astringent, this water keeping countless secrets of beauty and well-being is highly prized by dry, sensitive, and irritated skins. With action on microcirculation, our green tea hydrosol is also perfectly suitable for the eye area to decongest and reduce dark circles. 
Here are a few tips for using this hydrosol and benefiting daily from all the advantages of green tea:
Gentle tonic: In the morning and evening, place a few drops of green tea hydrosol on a reusable cotton pad. Apply in circular motions on your face and neck, previously cleansed. Your skin is instantly toned.
Soothing aftershave lotion: Apply a few drops of hydrosol directly on your fingertips and massage the area that has just been shaved.
Decongestant and anti-dark circle patches: Soak two reusable cotton pads with green tea hydrosol, ideally stored in the refrigerator. Place these cotton pads on your closed eyes and leave them on for fifteen minutes. Your eyes are fresher.
Refreshing & tonic mist: Pour your green tea hydrosol into a spray bottle. Spray a fine mist on your face and neck to refresh your complexion or soothe your skin throughout the day. Let dry naturally or wipe off with a tissue. 
100% pure, natural, and certified organic, our green tea hydrosol will assist you in your daily skincare routine but also in your culinary preparations. Toning, it stimulates the microcirculation for a more radiant complexion. Soothing and astringent, it instantly calms dry and irritated skin. In pastry making, green tea hydrosol can be incorporated to finely embellish and refresh your favorite desserts such as fruit sorbet, panna cotta, or whipped cream. It can also be added to a fruit juice cocktail to bring out all the freshness of green tea. 
Thousand-year-old plant with countless beauty and well-being secrets, green tea is a daily partner for your skin.
To learn more about our brand Florihana and our products, we invite you to explore our website or to contact us through our form below. 
Back